Singapore in Summer | Weather, Things to do, Packing Checklist, Travel tips & More
Table of Contents
Singapore has a tropical climate that is hot, rainy, and humid all year long, much like the rest of Southeast Asia. Tourists swarm to Singapore all year round, but the holiday season is the finest time to visit. This is a journey to remember, thanks to the Grand Singaporean Sale that spans two months and the Singaporean Food Festival that takes place in July. The Southwest Monsoon may bring some rain, but it's not as bad as the Northwest Monsoons.
Why visit Singapore in Summer?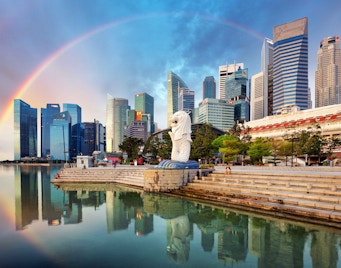 1. Pleasant Weather
From June on, the Southwest Monsoons arrive, bringing with them less rain and thunderstorms to Singapore. Generally speaking, this time of year is pleasant due to the abundance of sunlight.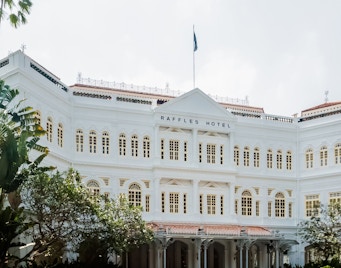 2. Budget Hotels
In July, when traffic to the nation is at its slowest, look for budget flights and hotels.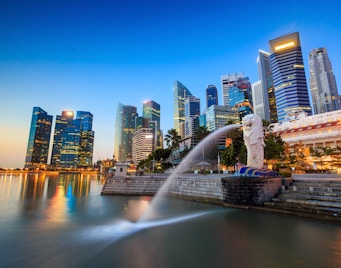 3. A Slew Of Attractions
In the summertime, most of Singapore's attractions are open, making this a perfect time to visit.
What to Look Out for in Singapore in Summer?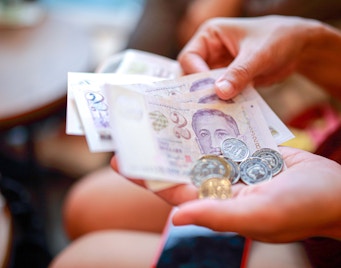 1. High Prices
As a result of a lack of land and space in Singapore, rental prices may be quite high.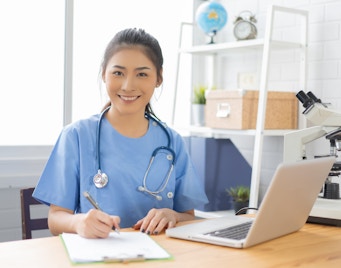 2. Hospital Policies
Due to a hospital's policy of not accepting immediate claim settlements from insurance companies, an unplanned doctor's visit might be a little pricey.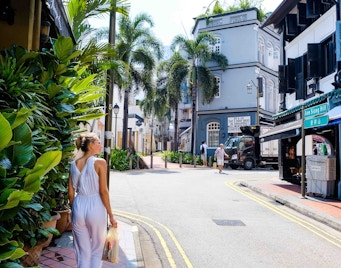 3. Tiny Footpaths
Bike-pedestrian sharing is common, however, footpaths seem to be tiny, making this a risky practice.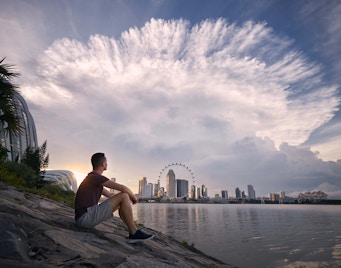 4. Frequent Showers
When the weather isn't ideal, it rains. This means that one must constantly be ready for either.
What to Wear?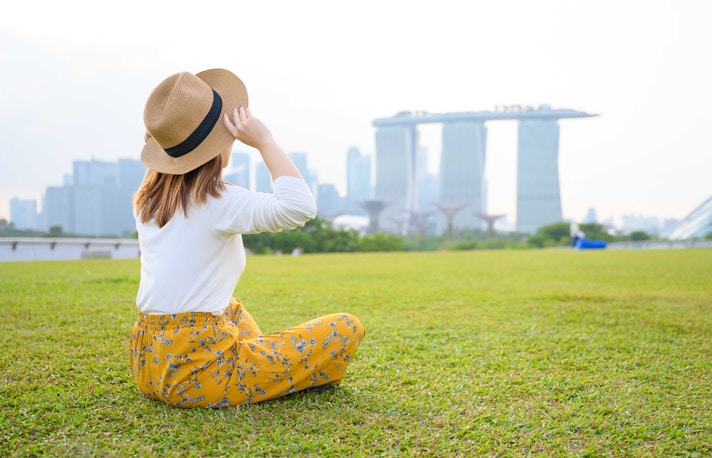 What to Wear in Singapore in Summer?
It's fashionable in Singapore since it's a multicultural city. As a general rule, your clothing or packing list will not alter significantly during the year. The most comfortable attire would most likely include tank tops, trousers, and summer dresses. To avoid overheating, use textiles that are light and absorbent.
Throw on a breezy blouse atop shorts or classic-cut trousers based on the event.
Playsuits are a great choice for spending summers in Singapore. They're the perfect combination of casual, comfy, and stylish.
Dresses are great since they can be worn casually for shopping as well as to formal events like parties and dinner dates.
Jumpsuits are a wardrobe staple that can be dressed up or down depending on the occasion. To go for a stroll, to work, or to dinner, don't hesitate to don these beauties.
The best way to beat the humidity and heat is with a pair of comfortable, breathable shorts.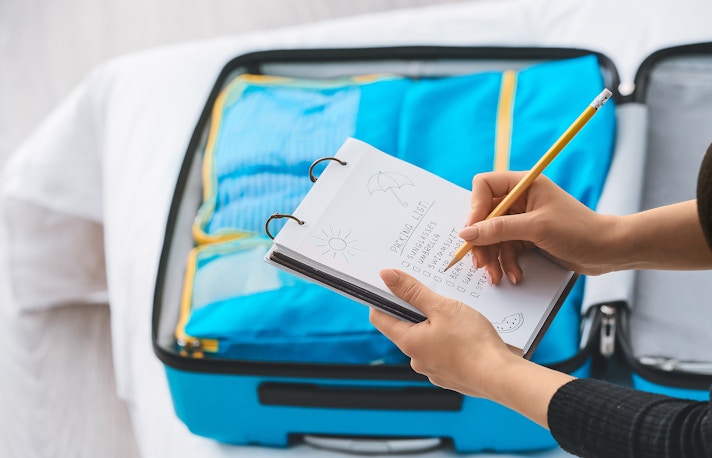 What to Pack for Singapore in Summer?
Any medicine brought into Singapore must be accompanied by a valid prescription.
Scan your passport picture page, driver's license, airplane tickets, and hotel reservations, as well as any other pertinent documents, and save them all on your phone.
Singapore is a year-round hot and humid place, so you'll need to dress accordingly. Lightweight, breathable apparel, such as cotton t-shirts and shorts, is the way to go.
If you're staying at a hotel with a pool or want to visit Sentosa Island's beaches or water park, bring a bathing suit.
It's unlikely that you'll be doing much trekking in Singapore, so don't bother bringing any rugged boots or trekking shoes with you.
Top Things to do in Singapore in Summer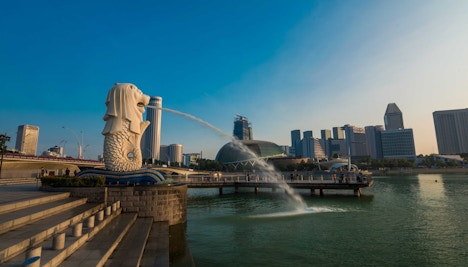 1. Marina Bay Waterfront Promenade
Tourist Spot | Must-Visit
As the name implies, the 3.5-kilometer Marina Bay Promenade links Marina Centre to several tourist sites. The promenade is intended to be a green space for enjoyment and social interaction. With mist sprays to cool tourists down from the Singapore sun, and air-conditioned shelters with motion sensors, visitors may take a break after a tour of the harbor. For a variety of summertime activities, the Marina Bay Promenade seems to be an ideal location.
from S$22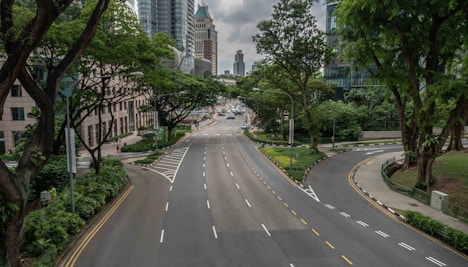 2. Walk Along The Orchard Road
Outdoor Attraction | Leisure
Set in the core of Singapore, Orchard Road, a 2.2-mile retail and entertainment district, has luxurious retail centers, restaurants, and hotels lining the street. As a fruit orchard-filled agricultural region, Orchard Road's name reflects its past. A stroll around Orchard will give you a taste of Singapore's glamour and luxury. To make the space sparkle, a great deal of thought and care was placed into the décor and lighting.
3. Bumboat rides
Adventure | Boat Ride
Singaporeans use the term "bumboat" to refer to a sailboat or ferry ride that is utilized for both transportation and river tours. The eyes and face of these bumboats are typically painted on them in order to discern the threat ahead. In downtown Singapore, a bumboat trip along the Riverfront is the most affordable and quickest way to experience the breathtaking views of the city. There is an area on the boat deck where you can sit back and enjoy the river wind as the boat cruises by.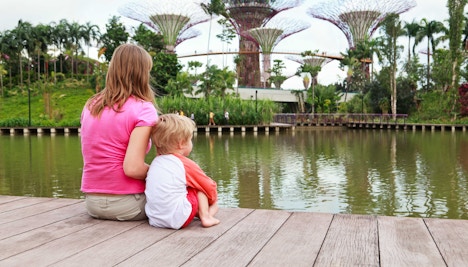 4. Visit Gardens By The Bay
Must-do | Outdoor attractions
Anyone visiting Singapore should not miss Gardens by the Bay, which is a masterpiece of modern architecture. Nature and technology are seamlessly integrated into the garden, creating an awe-inspiring, futuristic world. Become awestruck by the beauty of each dome and garden element. Get a bird's eye view of the gardens from atop the skywalk for free!
from S$20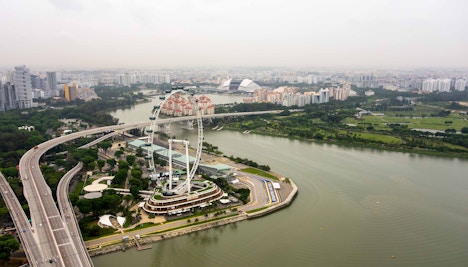 5. Scale-up The SkyPark Deck
Deck | Tourist Spot
The SkyPark Deck, located on top of the Marina Bay Sands, is a renowned tourist destination. Enjoy the beautiful scenery of Marina Bay, the Singapore skyline, and the promenade from the 57th floor. The Singapore Strait is also a great place to see ships entering and exiting. If you want to learn more about Singapore's history and present-day monuments, take advantage of the guided tour. Additionally, the trip includes access to the hotel's private infinity pool.
6. Explore China Town
Outdoor Attraction
Located in the heart of Singapore, Chinatown is a wonderful combination of old and contemporary. There are several antique monasteries, antique office blocks, and wet markets in the area, making it an excellent place to learn about Chinese history and culture. Visitors can get a feel for the ancient Chinatown by stopping at one of the many family-run shops or teahouses that still exist.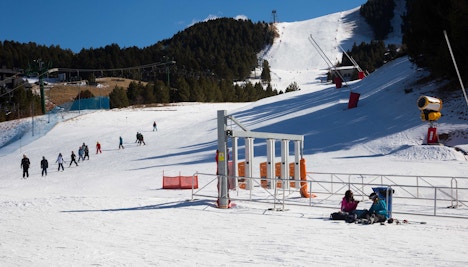 7. Ski at La Molina
Outdoor Attraction | Day Trip
When it comes to outdoor recreation in the summer, nothing beats a day of skiing in La Molina. For snowboarders of all expertise, there is a wide range of slopes to choose from. Here, you may take part in unique experiences like a twilight descent, giving you a whole new perspective on night skiing! A two-hour flight from Singapore, you'll find it all in Catalonia's Alp area.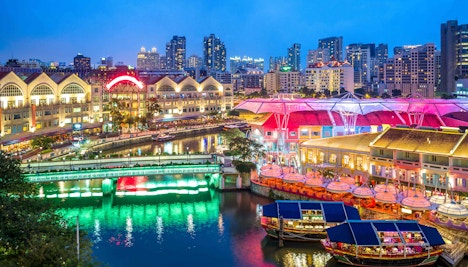 8. Relax at Clarke Quay
Nightlife | Outdoor Attraction
Clarke Quay is Singapore's most popular nightlife district. After sunset, Clarke Quay morphs into a bustling nightlife destination. Having Clarke Quay right on the water makes it a great place to relax after a day of sightseeing in Singapore. In the midst of the bustling nightlife, a refreshing wind from the river provides a breath of fresh air. Clarke Quay has a wide variety of modern nightclubs, live bands, pubs, and taverns for everyone to enjoy..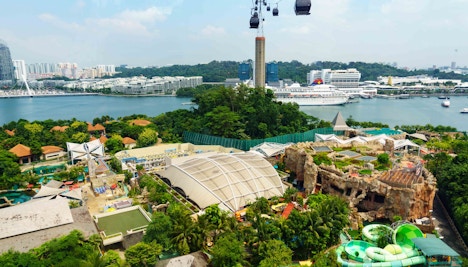 9. Spend Time at Sentosa
Island | Outdoor Attraction
The island of Sentosa has been nicknamed "Asia's Beloved Playground" because of its many attractions. It's just a 15-minute drive from downtown and home to a slew of fun things to do, making it an excellent getaway for relaxation and enjoyment. There are so many things to do on Sentosa Island that you'll never run out of things to do! The cable car ride to Sentosa from the mainland is an experience in and of itself.
Sentosa Island's attractions, spread over sandy beaches and lush jungles, are likely to please visitors of all generations.
from S$19
Events in Singapore in Summer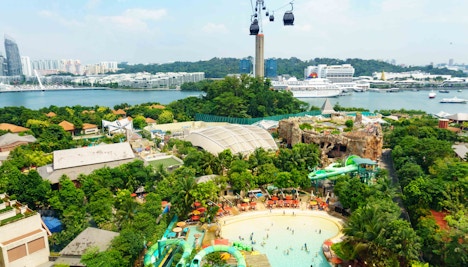 Zentosa
Venue: Sentosa, Singapore
Time: Till 30 June
Glamping in the woods, immersive music experiences, and more await you at this summer's event, which is only a short drive from the city. Zentosa Fest on Sentosa Island, Singapore's first wellness island event, is a great place to start your health journey.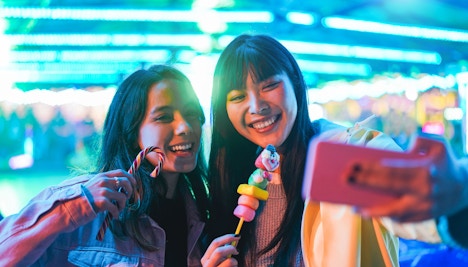 Gastrobeats
Venue: Bayfront Avenue, Singapore
Date: June 26
Gastronomic celebration 'Gastrobeat' is one of the city's most eagerly awaited urban lifestyle events. To celebrate the return of the big exhibition, it will be held in the Bayfront Event Space.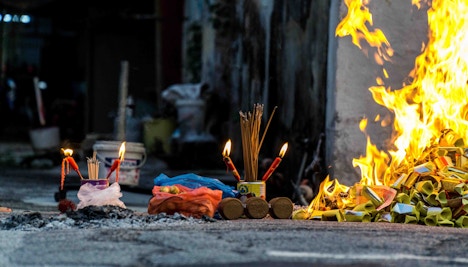 Hungry Ghost Festival
Venue: All Over
Date: 15th August
An ancient Chinese holiday known as the Hungry Spirit Event is a time when the spirits of the departed are said to return to Earth.  In order to escape their 'wrath', you must first make an offer to them. In the afterlife, it is thought that spirits have material demands that are met by humans, such as producing money, buying automobiles, jewelry, and so on. Vesak Day
Venue: Buddhist Temples in Singapore
Date: 26 May
Buddhists throughout the globe commemorate Vesak Day. It marks both Buddha's enlightenment and his passing. Devotees gather in large numbers in Singapore during this festival to meditate and give back to the community. This day also provides an opportunity for individuals to reflect on their own lives. Vesak's full moon coincides with the day of Vesak.
Know Before you Visit Singapore in Summer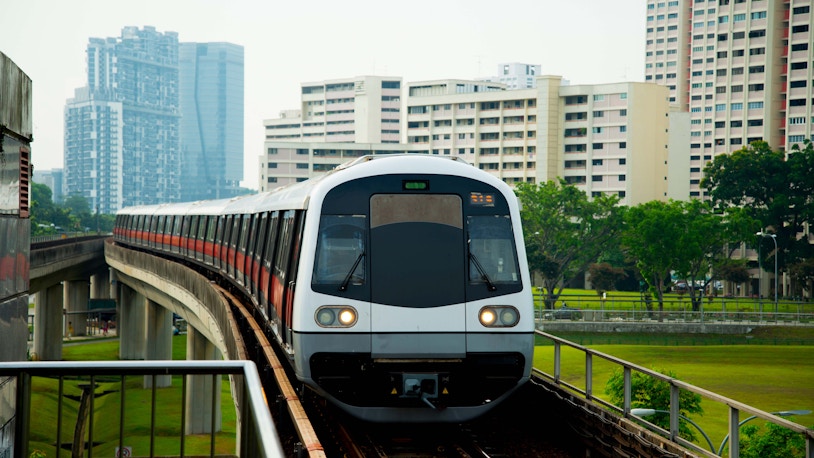 Getting Around Singapore in Summer
By Metro: The Singapore transit or metro system is top-notch, and trains run at a brisk pace. Because of this, you won't need to worry about sticking to a timetable. Most of the city's sights may be reached by metro or tramway.
By Bus: There are over 230 bus routes to choose from in Singapore. If your hotel is a little farther away from a metro station, the front desk personnel is almost certainly going to tell you the bus schedule. Tourist information bureaus may provide bus timetables upon request.
By Taxi: Free taxis in Singapore are recognized by a yellow and black color scheme with a green light on the top. Around 4,000 cabs and over 260 taxi stands may be found in Singapore's capital city.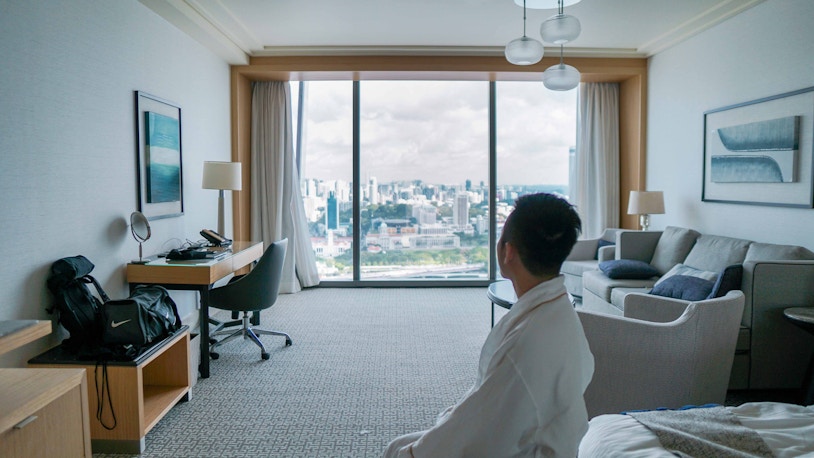 Where to Stay in Singapore in Summer
In Singapore, you'll find a wide selection of lodging options, from the most luxurious to the most affordable
Luxury Hotels: Raffle Singapore, Capella Singapore, The Fullerton Bay Hotel, Six Senses Duxton & Maxwell
Mid-range Hotels: ibis budget Singapore Pearl, Fragrance Hotel - Oasis, Hotel YAN, Bliss Hotel Singapore
Budget Hotels: Hipstercity hostel, KINN Capsule Hotel - SG Clean, Lloyd's Inn Singapore, Holiday Inn Express Singapore Orchard road.
What to Eat in Singapore in Summer?
Hainanese chicken rice: On this menu steamed chicken and chicken stock-cooked rice are served together. If you're in the mood for a fast, satisfying meal, this is the recipe for you. Steamed rice that is bursting with flavor and smelling divine is a sure sign that the chicken stock used in this recipe is of the highest quality. Dip the chicken in some dipping sauce and give it a try.
Chilli crab: This meal has hard-shell crabs in a tomato-chili-based sauce. A paste of chilli sauce, ketchup, and eggs are stir-fried with the partly broken crabs after they have been steamed. In spite of its name, the chilli crab isn't particularly hot. Soak up every last drop of gravy with your bread, which is usually included in the meal.
Laksa: Noodles, prawns, egg, fish cakes, and chicken meat are served in a spicy coconut curry soup, which is a combination between Malay and Chinese gastronomy. Katong laksa, a kind of laksa popular in Singapore, is a cut-up version of the dish. In certain cases, tofu puffs and cockles may be added.
Char siew meats: Singaporeans love the Chinese-inspired meal of char siew meat, which combines grilled red pig with pork belly in a rich sauce. It's all done in front of you, with the meat being cut and served over either noodles or rice.
Frequently Asked Questions About Visiting Singapore in Summer
Is Summer a good time to visit Singapore?
Singapore's dry season extends from June to August, and this is when the nation has the lowest rainfall totals, lowest humidity levels, and most hours of direct sunlight. Because of this, Summer is an excellent time to visit Singapore.
How hot is Singapore in Summer?
As much as 32 to 26 ° C every day is typical in Singapore in Summer.
What is the average temperature in Singapore in Summer?
29 ° C is the average sea temperature in Summer.
Is it sunny in Singapore during Summer?
Yes, it is mostly sunny in Singapore in Summer.
Is it windy in Singapore during Summer?
It is mildly windy with an average wind speed of 7.6 m/hr.
What clothes to wear in Singapore in Summer?
Get yourself summer dresses, shorts, tank tops, and mostly linen or cotton clothing if you are planning to visit Singapore in Summer.
Is Singapore cheaper in Summer?
Singapore is a little costly to visit during peak tourist season.
Is Singapore expensive to visit?
Yes, Singapore in Summer is a little bit pricey if you are planning a trip.
What are some things to do in Singapore in Summer?
You can visit Sentosa island, spend time at Clarke Quay, or explore Chinatown.
Petty crimes are not uncommon in big cities. Do keep an eye out for pickpocketers.
What can I see in Singapore in Summer?
You can enjoy the Hungry Ghost Festival, and visit Zentosa, or Gastrobeats in Singapore in Summer.
What is closed in Singapore in Summer?
You can easily enjoy most of the Singaporean attractions in the Summertime.
What adventure activities can I do in Singapore in Summer?
You can spend time unwinding at the beach, visit the China Town, or got o the Gardens by the bay, and many more.
What are the free things to do in Singapore in Summer?
China town and Sentosa make up for some of the free attraction sites in Singapore.
Can you swim in Singapore during the Summer?
Yes, you can go for a swim in Singapore in Summer.
What is the average temperature in Singapore?
The average temperature in Singapore remains around 25 to 35 degrees celsius.
What to do with kids in Singapore in the Summer?
Most attractions can be visited with your family.