A Guide to Visiting Singapore in May | Attractions, Events, Weather & More
Contents
Singapore may be physically small, but it is an economic giant. It is the region's financial hub and frequently competes with Hong Kong for the busiest port and busiest airport in the region.
The city effortlessly blends Malay, Arab, Indian and Chinese cultures. It's no wonder then that Singapore is referred to as a melting pot of cultures with its diverse ethnic tapestry. This diversity manifests itself in its culinary choices and a calendar full of festivals.
Is May a good time to visit Singapore?
You can expect the heat and humidity of April to roll over to May. One significant change would be the haze that comes from the nearby Indonesian island of Sumatra due to the farmers there clearing the land by setting fire to it instead of using excavators to do the job.
Visitors who have respiratory problems should avoid traveling to Singapore in May.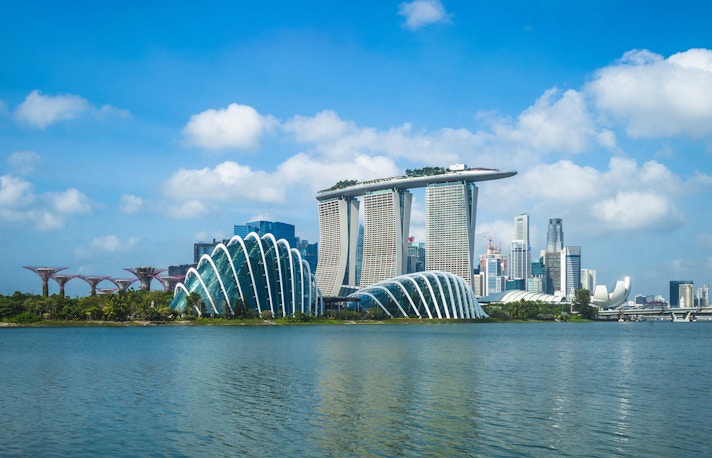 Why You Should Visit 
It is a quiet time just before the school holidays.
Sunny weather with a bit of rain. Perfect if you are coming from colder countries.
Plenty of festivals and events to indulge in.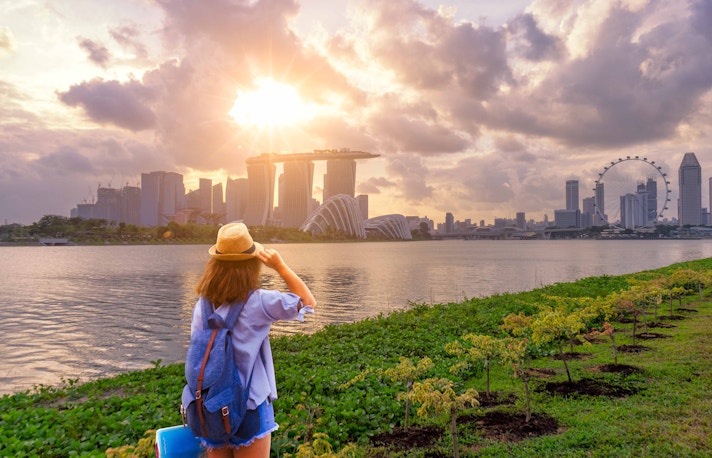 What to Look Out For
Fires from Indonesia cause haze. People with respiratory problems should avoid visiting at this time.
Singapore in May weather starts warming up. The heat of Singapore in May also means fewer crowds. So you can visit the popular attractions with less jostling.
Overview of Weather in Singapore in May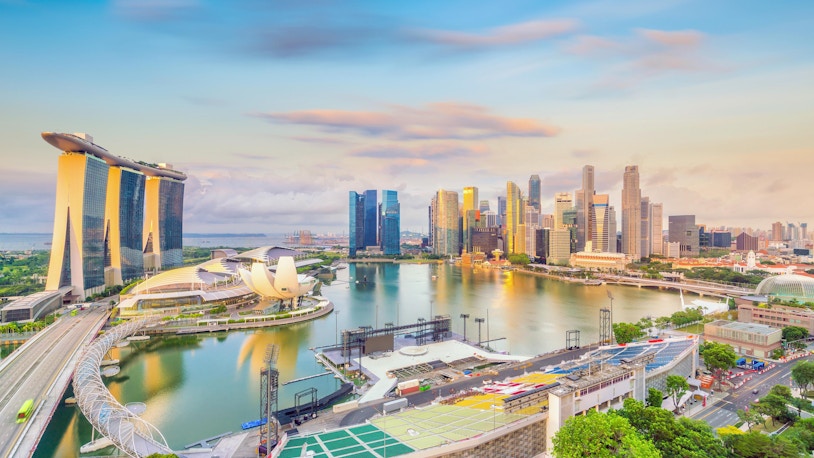 Singapore in May weather can get quite warm and sticky, and also sees some thunderstorms. The temperature varies between a high/low of 31°C / 25°C (88°F / 77° F). 
Average Temperature: 27ºC / 81ºF
Low Temperature (Average): 25ºC / 77ºF
High Temperature (Average): 31ºC / 88ºF
Rainfall: 171 mm / 19 days
Best Time to Visit Singapore
Best Things to do in Singapore in May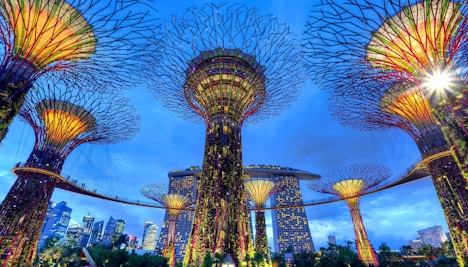 1. Gardens By the Bay
Nature Park | Horticulture Destination
Gardens By The Bay should be your first halt when visiting Singapore. Particularly if you have got off from a long flight and are looking to relax on your first day here. Look no further than the wonderful Gardens By The Bay to stretch your feet and enjoy the quiet.
from SGD 20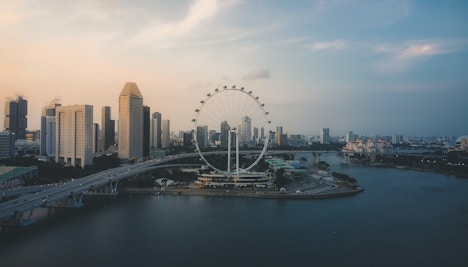 2. Singapore Flyer
Observation Wheel | Sky Dining
For a birds-eye view of Singapore, look no further than the Singapore Flyer. It is a giant observation deck that rotates at a sedate pace till it reaches its maximum height to give you a fantastic view of Singapore. You can choose to visit either during the day or at night, but the night views are indeed magical and not to be missed.
Know more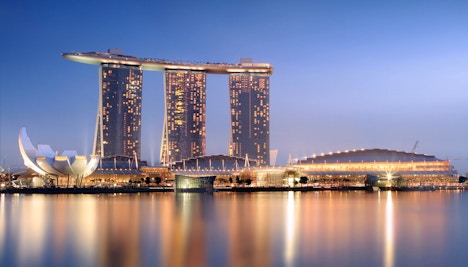 3. Marina Bay Sands
City Landmark | Tourist Hotspot
The Marina Bay Sands is home to various iconic attractions such as the Art Science Museum and the Marina Bay Sands hotel, which is a Singapore landmark by itself. It also houses the Merlion, the national emblem of Singapore. 
 It also has an observation deck offering visitors panoramic views of the Singapore skyline.
from SGD 22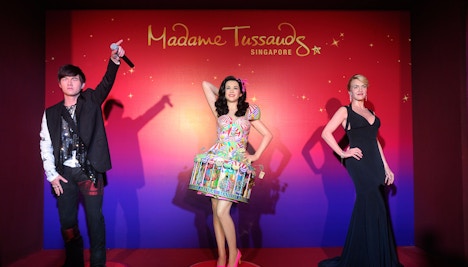 4. Madame Tussauds
Wax Museum | Tourist Attraction
Since most of us don't get to meet our favorite celebrity, a trip to Madame Tussauds in Singapore is the next best thing. The statues at the museum look so real, your friends won't be able to tell the difference! Take that selfie and make them envious of your good fortune.
from SGD 30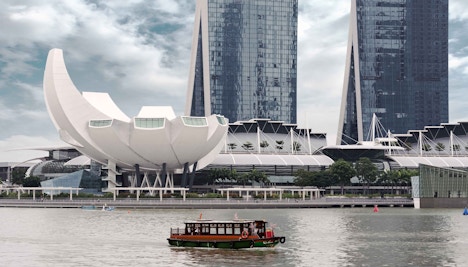 5. Singapore Cruises
Luxury Cruises | Excursions
For those who love the ocean, taking a cruise to nowhere should be on your list. Singapore is the port of call of many a luxury liner. Take a trip on one and enjoy the unbridled luxury of a modern liner and be pampered all through. Cruise liners also visit nearby Malaysia, and it extends your enjoyable experience.


Know more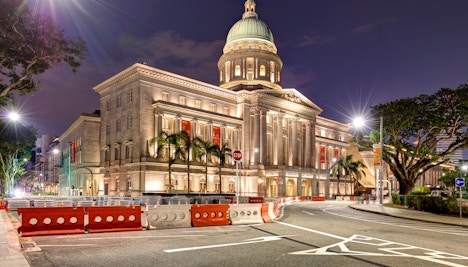 6. National Gallery Singapore
Exhibition | Art & Culture
The National Gallery of Singapore houses the most extensive collection of Singaporean and Southeast Asian modern art. Visitors can also explore the City Hall and the former Supreme Court, which have been restored into this splendid venue.
from SGD 14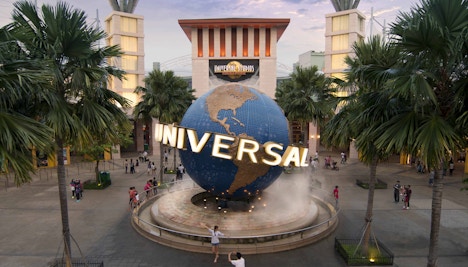 7. Universal Studios
Theme Park | Adventure Rides
Universal Studios in Singapore is lighting a fire of entertainment personified for all adventure seekers. Located in Resorts World Sentosa, Universal Studios is the first Hollywood-based theme park in Southeast Asia.   
The park has seven uniquely designed movie-themed zones. There are over 20 rides that guarantee loads of laughter, thrills, and unforgettable memories.
Know more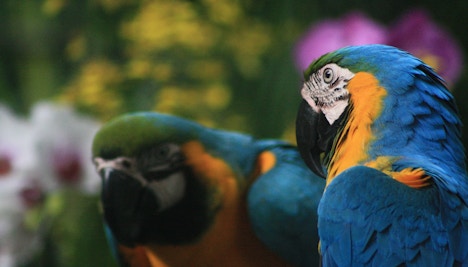 8. Jurong Bird Park
Nature Park | Avian Attraction
Visitors to Jurong Bird Park will get to witness up close more than 5000 birds from 400 different species. The park is located in the Western section of the city. Don't forget to visit the Waterfall Aviary while you are here. It is home to around 600 birds and is one of the largest walk-in aviaries in the world. It gets its name from the 30m high waterfall. There is also a Flamingo Lake nearby with hundreds of these birds strutting around that is a must-see.
from SGD 34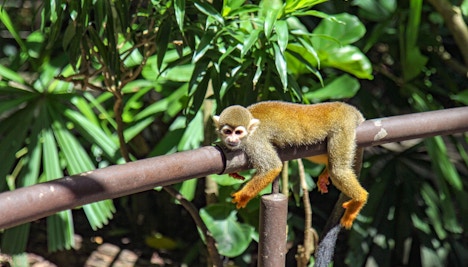 9. River Safari
Nature Park | Wildlife
The River Safari is part of the Wildlife Reserves Singapore and Asia's first river-themed zoo and aquarium. The River Safari has over 6000 animals of over 300 species and is spread across ten different ecosystems. Out of the many species of animals, 40 of them are in the endangered category. 
This massive biosphere is also home to Southeast Asia's largest Panda exhibit. The chief attraction here is the pair of Giant Pandas, which are from the global population of around 1600 Pandas.
Know more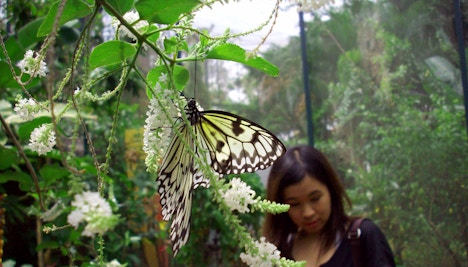 10. Butterfly Park and Insect Kingdom
Nature Park | Insects
The Butterfly Park & Insect Kingdom is located on Sentosa Island and showcases the stunning beauties of different varieties of butterflies and interesting insects. It is perfect for visitors of all ages, particularly if you have young kids. 
This park is nestled in the lush environs of Sentosa Island among beautiful flowers and cascading waterfalls. Over 3000 species of insects call the park home. You are likely to come across unicorn beetles, scorpions, and giant carnivorous spiders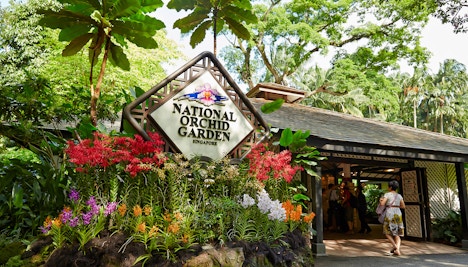 11. National Orchid Garden
Nature Park | Horticulture Destination
The Singapore Botanic Gardens houses the National Orchid Garden and its beautifully landscaped gardens have on display over 1000 species of orchids. The Orchid Garden is divided into zones depending on the colors of the orchids. Spring for flowers with shades of yellow, gold, and creams, summer zones have orchids with shades of red and pink, autumn zona with subtle shades of orange and greens, and finally winter with its myriad hues of whites, blues, and violets.
from SGD 10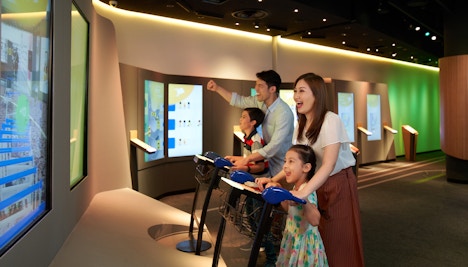 12. Changi Experience Studio
Exhibition | Interactive Displays
The Changi Experience Studio is located at Level 4 of the Jewel and is an interactive virtual world and a primary attraction at Changi Airport. It is touted as the virtual representation of Changi Airport. It boasts of 10 zones that include interactive games, gallery exhibits, and immersive shows.
from SGD 19
Festivals in Singapore in May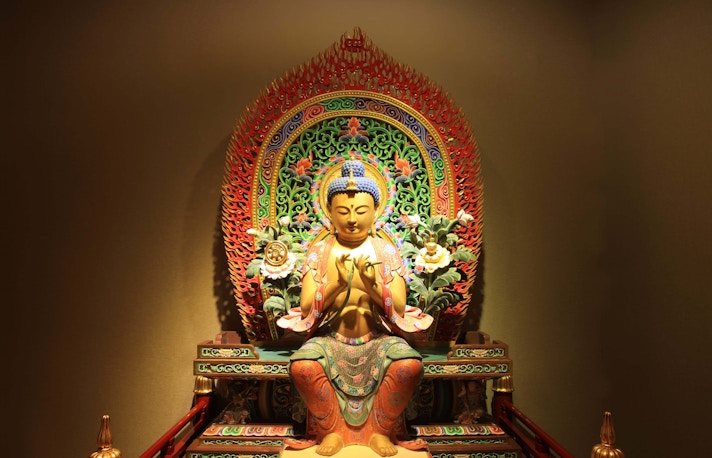 Vesak Day
Date: May
Venue: Throughout Singapore
The significance of Vesak day is an important one for Buddhists in Singapore and the world over. They celebrate the birth, death, and enlightenment of Gautama Buddha as a time of peace, joy, and reflection.
Vesak Day festivities commence at dawn in Singapore as Buddhists congregate at their temples for a ceremony.
Know more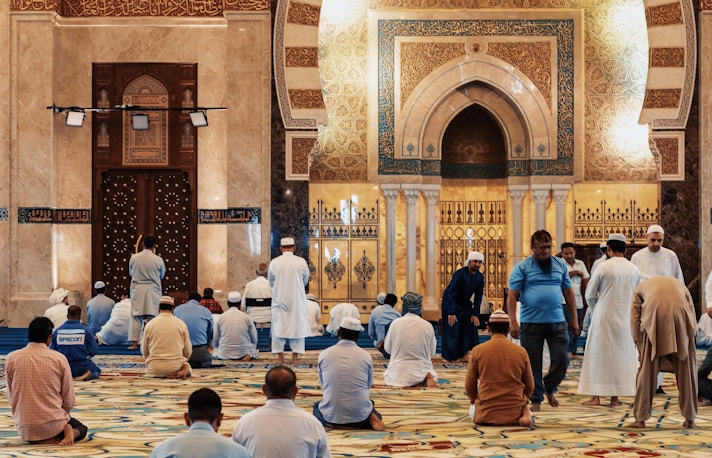 Hari Raya Puasa
Date: May
Venue: Throughout Singapore
The festival of Eid is known in Singapore as Hari Raya Aidilfitri or Hari Raya Puasa. It marks the end of Ramadan, the month in which all Muslims must abstain from eating, drinking, smoking, and any other activities that would nullify the fast. The fasting period lasts from sunrise to sunset.
Know more
Events in Singapore in May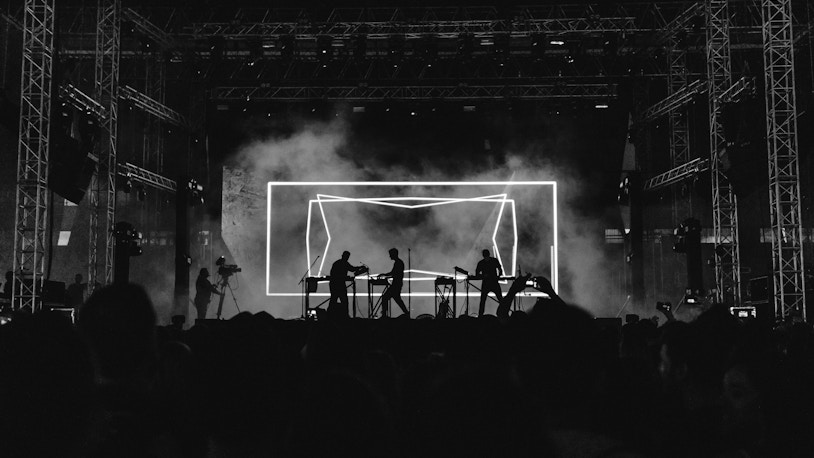 Singapore International Festival of Arts
Date: 20th May to 5th June 2022
Venue: Multiple arts centres throughout Singapore
Inspiration takes center stage at the Singapore International Festival of the Arts (SIFA), one of our island's most iconic celebrations of arts and culture.
Singapore is famous for its vibrant and dynamic culture. It showcases its talents at the annual Singapore International Festival of Arts. The festival is one of Singapore's most vivid celebrations of its diverse culture and art scene.
Know Before You Visit Singapore in May
Travel Essentials
What to Wear
What to Pack
Transport
Stay
Food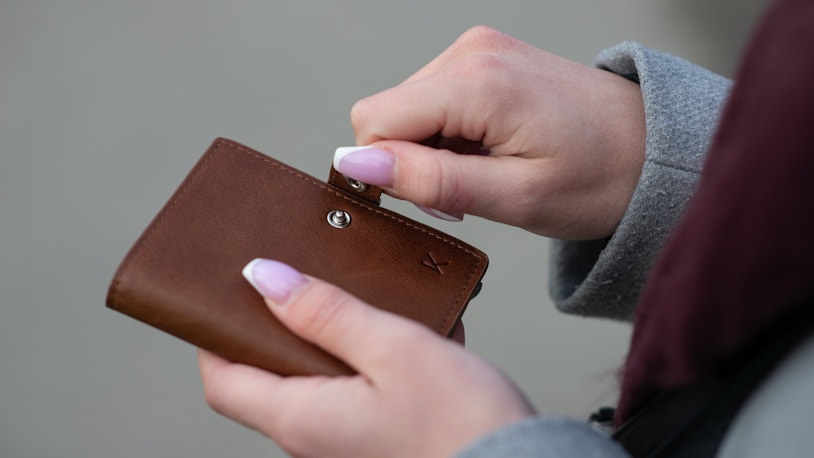 Singapore Time Zone: GMT +8
Currency: Singapore Dollar (S$)
Country Code: +65
Emergency Numbers: Emergency Ambulance & Fire - 995, Police - 997, Non-Emergency Ambulance - 1777
Travel Guide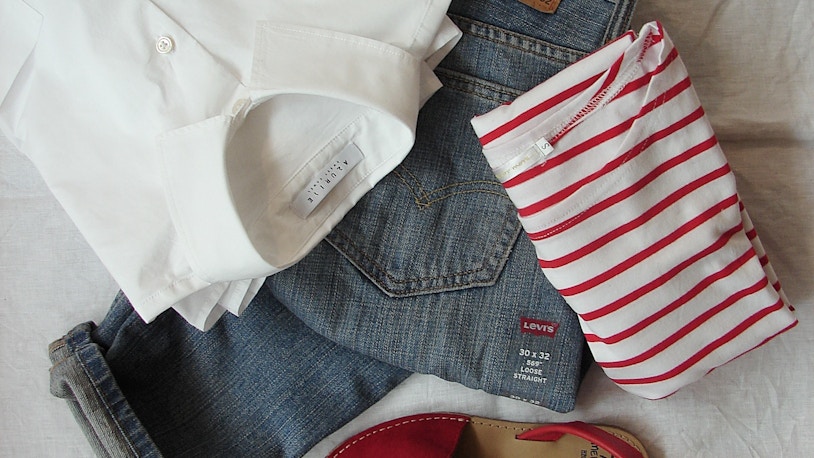 What to wear in Singapore in May
As Singapore is hot and humid all through the year, you will need to dress for summer. Cotton t-shirts, shorts, and other lightweight clothing made of breathable fabric are the way to go.
If you are staying at a hotel that has a swimming pool or is close to the beach, you may want to take a dip in the water. So if on a hot day the water beckons, make sure you have a swimsuit for that. 
Hats and sunglasses are useful in sunny Singapore for those daytime strolls. 
If you plan to visit one of the many rooftop bars or upmarket restaurants, you may need to adhere to a dress code. For men, a button-down shirt, trousers, and a pair of leather shoes will be adequate. 
Women can throw on a smart casual dress with appropriate footwear such as heels to keep it classy.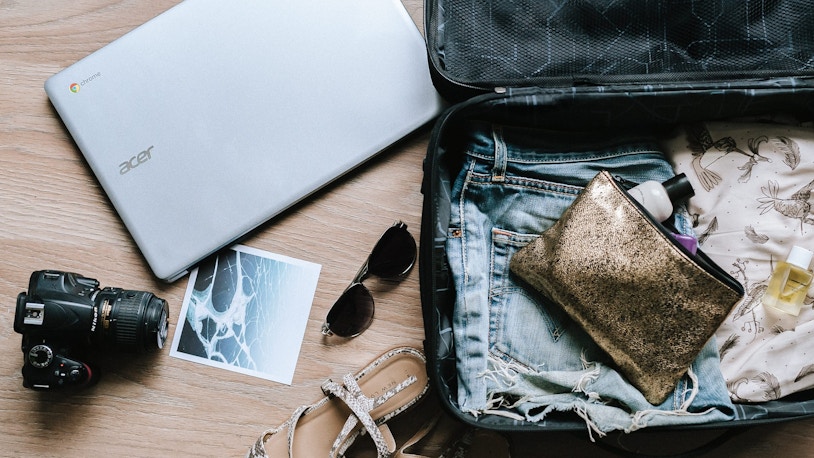 What to Pack in Singapore in May
Sunscreen – Being near the equator means the sun is extra sharp in Singapore. To avoid looking like a lobster, carry a good sunscreen with an adequate SPF rating. 
Face Towel – The temperature remains constant, mostly within the 23ºC and 33ºC range all day or night. With an average humidity of 84%, you will be sweating buckets. A face towel will be helpful to mop up the sweat. 
Umbrella – Singapore experiences rain for 178 days in a year. Even heavy rains don't bring down the temperature much. So always carry an umbrella but stick to wearing your shorts and t-shirt. 
Comfortable Shoes – Singapore is a compact city and is best explored on foot. You will be doing a lot of walking, so think of shoes that are light and comfortable.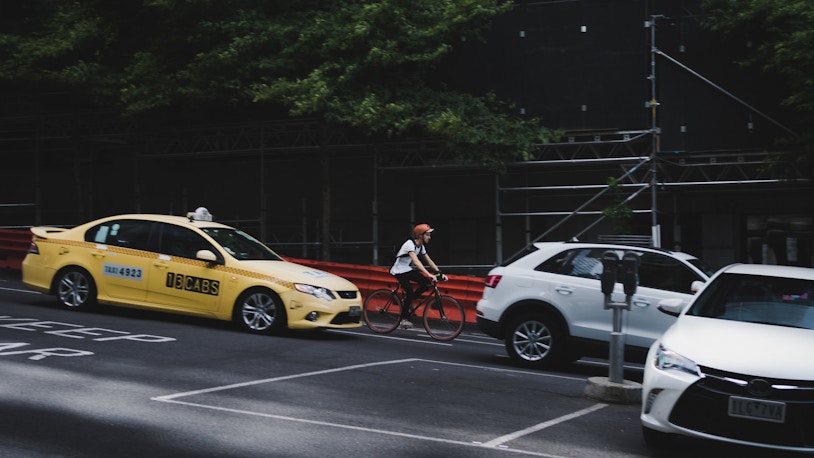 Getting Around Singapore in May
Singapore's MRT (Mass Rapid Transit) system is the quickest and most pocket-friendly way to get around the city. Most popular attractions are just a hop away from an MRT station, making the trains a great way to get around.
Singapore's bus system extensively covers the island. It is an economical way to get around, and it's also one of the most scenic ways to enjoy the lush greenery and beautiful architecture of the city from the air-conditioned comfort of the bus.
Taxis are comfortable and come in handy for covering short distances. Cabs are metered, and there is no haggling about the fare. There may be a surcharge depending on where, when, and the company's taxi you hail down.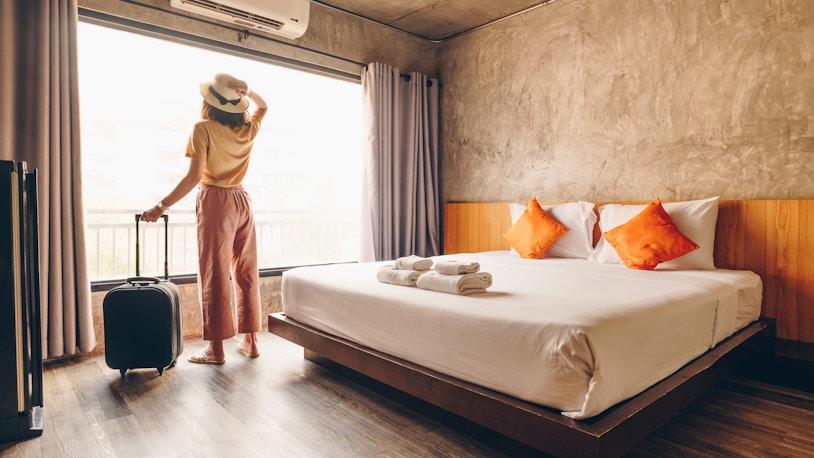 Where to Stay in Singapore in May
Luxury Hotels: 
Mid-range Hotels:
Budget Hotels: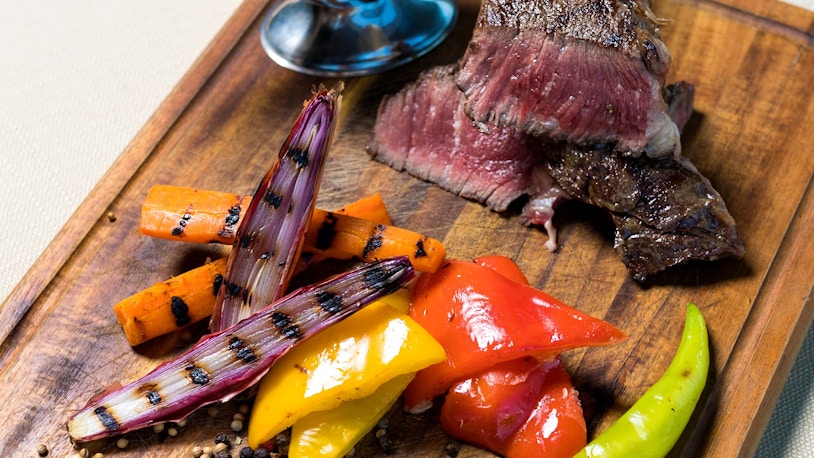 What to eat in Singapore in May
Hokkien Prawn Mee - This is a popular hawker food, and the name reflects its Chinese (Hokkien) origins. Hokkien Prawn Mee is made of yellow noodles and vermicelli. It is wok-fried with eggs and served with prawns, squid, and lean pork belly.
Roast Meat - This is another staple at hawker centers and traditional coffee shops. When ordering this dish from hawker centers, you will notice cooked poultry and thick cuts of meat hanging behind glass screens. Usually made of chicken or duck, it is a simple meal served with white rice, cucumber, and chili sauce.
Oyster Omelette - Oyster omelets are often sold with Hokkien Mee. It is a savory accompaniment to the popular noodle dish. The oysters are fried with eggs, and they give a gooey and crispy texture to the omelette.
Explore Singapore Through The Year
Frequently Asked Questions About Visiting Singapore in May
Is May a good time to visit Singapore?
May is quite warm and is usually avoided by tourists. If you are willing to brave the sun, it can be a great time to be in Singapore as the popular attractions will be devoid of visitors.
What are the best things to do in Singapore?
Some of the best things to do in Singapore in may include visiting the Gardens by the Bay for a breath of fresh air and beautiful landscape gardens, exploring the vibrant nightlife in Clarke Quay and Boat Quay, and taking a walk or cycle along the East Coast Park for stunning views of the ocean or visiting the Jurong Bird Park for a unique bird-watching experience.


Is Singapore cold in May?
Singapore's lowest temperature is around 24 degrees in December, which is as cold as it gets. So you can enjoy your time in Singapore in May without worrying about chilly weather. 
How hot is Singapore in May?
Singapore in May weather touches a maximum of 31 degrees Celsius. But May can be quite humid, thus limiting daytime activities.
Can you swim in Singapore in May?
You can swim in Singapore all year long as the temperatures are constant throughout the year.
Is it sunny in Singapore in May?
Yes, Singapore is Sunny in May with the odd thunderstorm.
What clothes to wear in Singapore in May?
The most preferred clothing in Singapore by residents and tourists alike is apparel made of cotton and linen. Shorts are preferred with T-shirts or shirts and are usually paired with flip-flops.
Is it rainy in Singapore in May?
There is relatively more rain than in April, with around 20 days of the month experiencing rainfall.
Is Singapore expensive to visit?
Singapore is one of the most expensive cities in Asia. However, if you look hard enough, there are always good deals to be found.
Singapore is a safe haven for all its inhabitants. Its strict laws are actually a boon in this case.
What can I see in Singapore in May?
The most popular attractions are the Adventure Cove Waterpark, Singapore Zoo, Night Safari, and Universal Studios.
What are the significant events in Singapore in May?
The most significant events are Hari Raya Puasa and Vesak day from a religious point of view. Then there is the International Festival of Arts which showcases Singapore's art and culture.
What is the average temperature in Singapore in May?
Just like the rest of the year, the average temperature in May hovers between 25°C to 31°C
What are the best things to do in Singapore in May?
A hike in the MacRitchie reservoir and the iFly are good for adrenaline junkies. For the more relaxed traveler, island hopping would be a fun option.
What are the best things to do with Kids in Singapore in May?
Kids can have fun at Singapore's only pug cafe or at the Panda Club in the Singapore Zoo.
What are the main festivals in Singapore in May?
The religious festivals of Hari Raya Puasa, which marks the end of Ramadan, and Vesak Day, which celebrates the life of Buddha, are the major festivals of May.