A Guide to Visiting Singapore in March | Attractions, Events, Weather & More
Contents
Singapore is a popular tourist destination for a variety of reasons. The city-state is an ethnically diverse society with a rich history and culture. It is also home to some of the best food in the world, as well as beautiful natural scenery. Singapore is a great place to visit in March if you are looking for a unique and memorable experience. There is something for everyone in this vibrant city, so make sure to add it to your travel list!
Is March a good time to visit Singapore?
Singapore in March is often sunny and warm. The Northeast monsoon season ends around March, but however, there will be an odd thunderstorm to contend with. So, be sure not to leave that umbrella behind! The period between March-May is known as the shoulder season and is an excellent time to travel if you are on a budget as there are fewer crowds and public holidays in Singapore during that time which ensure cheaper accommodation and travel costs.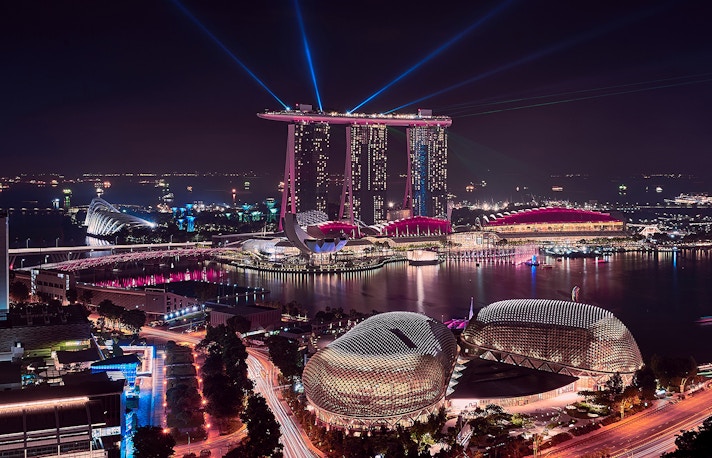 Why You Should Visit 
Fewer crowds
The Northeast monsoon is at an end
Not as many public holidays mean cheaper accommodation and travel expenses.
Best time for sightseeing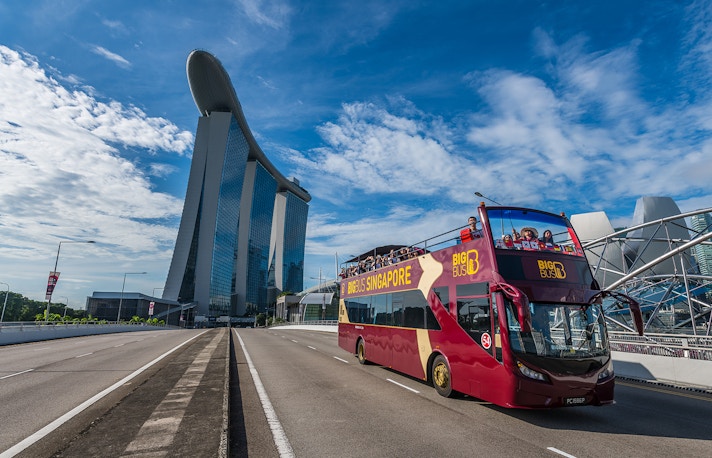 What to Look Out For
The odd shower or thunderstorm may still hit Singapore in March. So factor that in before visiting any attractions.
Singapore is hot and humid all year round, which means things will get awfully sticky. You will find that Singaporeans dress for the climate, which means you should too. Be sure to pack loose and lightweight clothing from your summer wardrobe.

Overview of Weather in Singapore in March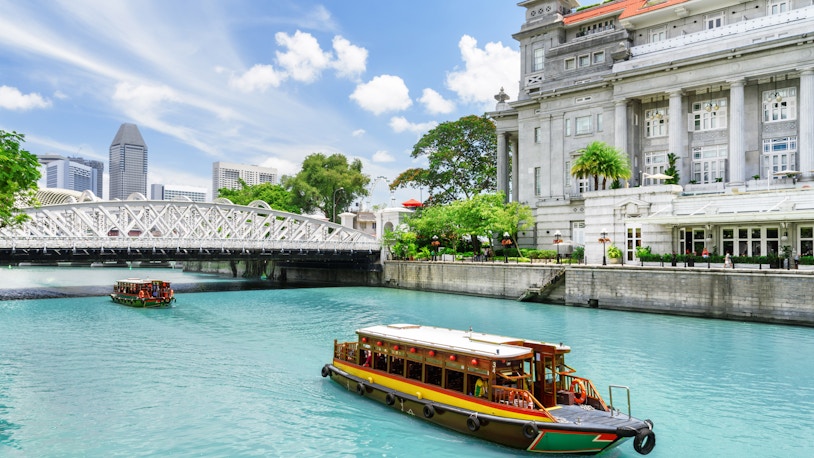 Singapore in March weather can often be balmy and sees a high/low of 32°C / 25°C (90°F / 77° F), and this makes for a pleasant visit. Short spells of rain are to be expected through the day. 
Average Temperature: 27°C / 81°F
Average Rainfall(Precipitation): 118 mm
Average Wind Speeds: 4.7 miles per hour
Average Daylight Hours: 12.1
Best Time to Visit Singapore
Best Things to do in Singapore in March
1. Gardens by the Bay
Nature Park | Horticulture Destination
Gardens By The Bay is a veritable oasis of calm and a refuge from the heat and humidity of Singapore for residents and tourists alike. The gardens have also been very imaginatively designed and are a tourist hotspot for good reason.
March timings: Active Garden and Kingfisher Wetlands - 5.00 AM – 2.00 AM 
Bay East Garden- Open 24 hours every day
from SGD 12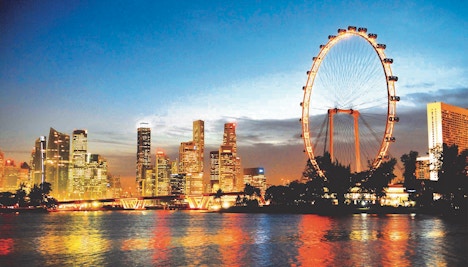 2. Singapore Flyer
Observation Wheel | Sky Dining
The Singapore Flyer is an observation deck. On taking a closer look, it very much resembles a giant Ferris wheel. The best time to visit is at dusk to get a beautiful view of Singapore. On a clear day, you may glimpse nearby Malaysia and Indonesia.
March Timings: Thursday to Sunday - 3 PM to 9 PM
Know more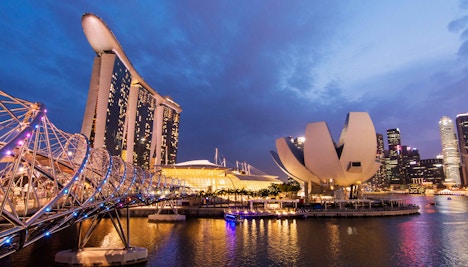 3. Marina Bay Sands
Waterpark | Tourist Attraction
The Marina Bay Sands complex has a luxury hotel, a mall, a museum, and even an observation deck, which is a beautiful vantage point for a view of the city.
March timings: Monday to Sunday - 11 AM to 9 PM
from SGD 22
4. Madame Tussauds
Wax Museum | Tourist Attraction
Get your camera out and make your favorite Instagrammable feed full of selfies with many favorite celebs and other famous people from around the world. Capture the most lifelike wax statues ever. At Madame Tussauds, you will find everyone from movie A-listers to sports, TV, and music stars.
March timings: Monday to Sunday - 11 AM to 7 PM (closed on Tue and Wed)
from SGD 30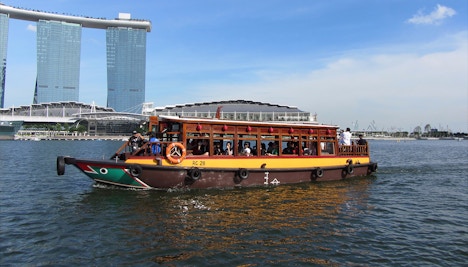 5. Singapore Cruises
Cruise | Sightseeing
When you visit Singapore, you can combine your land holiday with a cruise on the high seas to nowhere or a cruise to nearby Malaysia with stops at Penang and the capital Kuala Lumpur.
Know more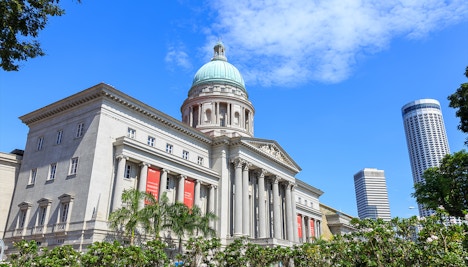 6. National Gallery Singapore
Exhibition | Art, and Culture
The National Gallery is housed in City Hall and what used to be the Supreme Court. Showcased in the Gallery are more than 8000 pieces of Singaporean and Southeast Asian art collections from the 19th century to modern-day art.
March timings: Daily - 10 AM to 6 PM
from SGD 14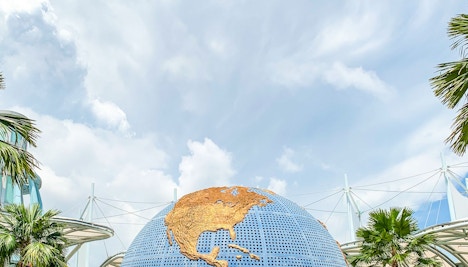 7. Universal Studios
Theme Park | Adventure Rides
Universal Studios is a part of Sentosa Island. The park is organized into themes. Each area pays tribute to popular movies, television shows, and locations for the enjoyment of visitors. Some of them are New York, Hollywood, and Egypt. The movie theme areas include Shrek, Lost World, and Revenge of the Mummy. There are plenty of rides that are both kid-friendly and rides suitable for adventure-loving visitors.
March timings: Thursday Sunday - 2 PM to 8 PM (closed from Mon-Wed)
Know more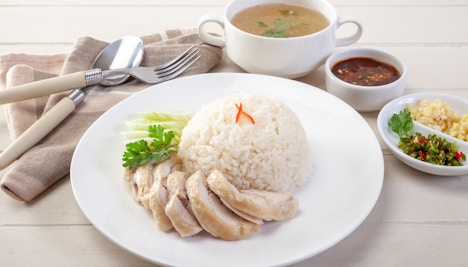 8. Smith Street Hawker Center
Hawker Stalls | Food Center
Hawker centers are widespread in Singapore, and you will find them all over the island. They serve a smattering of Chinese, Malay, and Indian dishes. For a lively dining experience minus the worries of consuming unhygienic fare, you could head to the Smith Street Hawker Center in Chinatown. It is a great place to dine on Singaporean cuisine without it costing you the moon. 9. Tiger Sky Tower
Observation Tower | Tourist Attraction
The Tiger Sky Tower standing at a good 130 meters above sea level is Singapore's highest observation tower. Originally named the Carlsberg Sky Tower, it is the perfect spot to catch a birds-eye view of Singapore and take in the panoramic view of Singapore that you get from up there.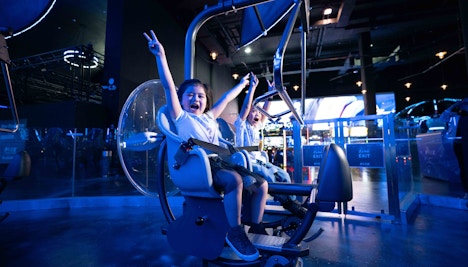 10. HeadRock VR
VR Theme Park | Adventure
Step into the 3D Dimension at HeadRock VR, where 8 larger than life attractions welcome and transport you to the scary depths of a jungle. Try balancing on the edge of a high-rise building and navigate crazy zombies at your own peril. Will all this to choose from all this and more, an extraordinary adventure awaits.
March timings: Thursday to Tuesday- 11 AM to 7 PM | Last Entry: 6 PM
from SGD 12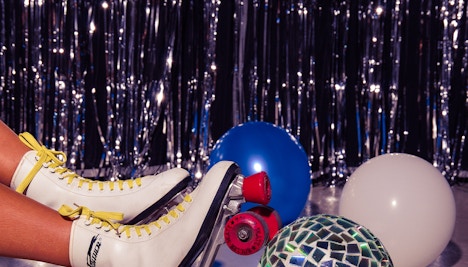 11. Hi Roller
Skating Rink | Indoor Sport
Strap on those skates and head back in time at Hi Roller. Here you can indulge in a throwback to 80s nostalgia with funky disco roller skating vibes. Stop by the indoor skating rink, lace up those skates and show off your roller skating skills. Hi-Roller hosts themed nights twice a month. So be there!
March timings: 11 am – 6:30 pm
Know more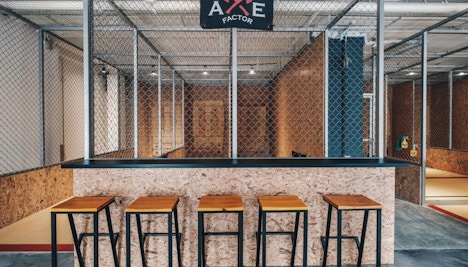 12. Axe Factor
Throwing Facility | Indoor Sport
If you are looking to do some target practice, head to Axe Factor, where you can do just that, but with a twist. Aim for the bullseye with your ax and compete with your friends. Whether you are here for a birthday party or some friendly competition, you are sure to have some fun times.
March timings: Tuesday-Sunday 12 PM to 10 PM | Closed: Mondays
from SGD 29.10
Events & Festivals in Singapore in March
Know Before You Visit Singapore in March
Travel Essentials
What to Wear
What to Pack
Transport
Stay
Food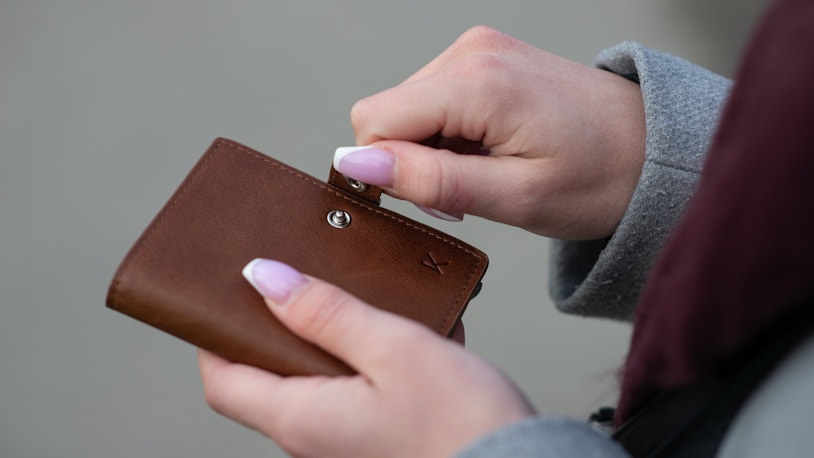 Time Zone: GMT +8
Currency: Singapore Dollar (S$)
Country Code: +65
Emergency Numbers:  Emergency Ambulance & Fire - 995, Police - 997, Non-Emergency Ambulance - 1777
Travel Guide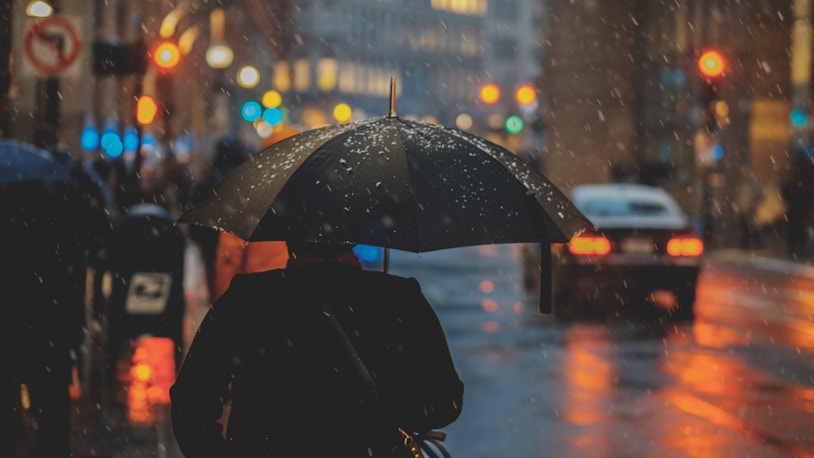 What to wear in Singapore in March
Singapore's warm climate is your perfect chance to flaunt those off-shoulders, crop tops, tank tops, or halter-necks. 
T-shirts are simple and hassle-free, and versatile clothing. Pack solid or printed tees.
Sunglasses are a must to handle the Singapore sun, and also a good scarf to handle the humidity as it can play havoc with your hair.
Do yourself a favor and leave the denim at home. They are ill-suited for Singapore's muggy weather. Instead, pack linen or cotton shorts, polo-neck and round neck tees, tank tops for trips to the beach, and chinos for a night out. 
Choose a good pair of dress shoes for pub-crawling and flip-flops for the beach and walking about. 
Carry a good cap, too, to protect yourself from sunstroke.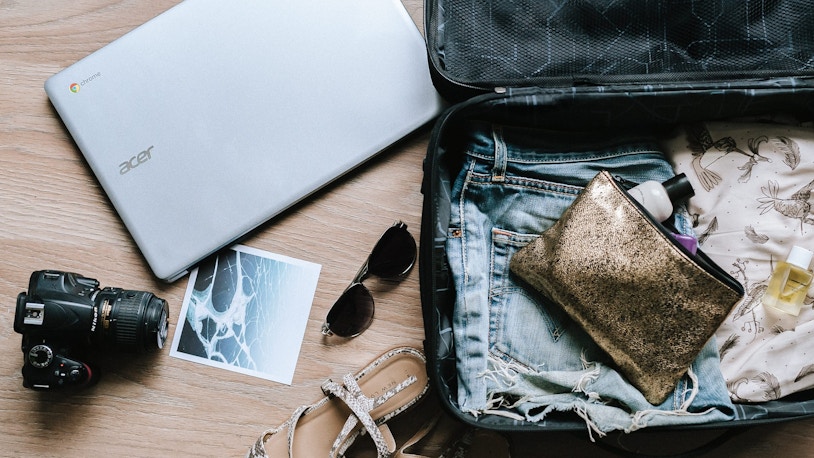 What to Pack in Singapore in March
Sunscreen lotion that has an SPF of at least 50. Also do pack an umbrella, sunglasses and a hat.  
Multi-purpose travel adaptor.
Be sure to pack fabrics like cotton, polyester, and linen. They are lightweight and ideal for the weather. 
Get yourself a comfortable pair of walking shoes as Singapore is best explored on foot. 
While you may experience scorching heat outdoors, the air-conditioning will make you feel cold once you head indoors. So be sure to carry a pashmina shawl or a cardigan for indoor use.
The high humidity levels may cause discomfort and body odor. Always carry a deodorant or roll-on to help you freshen up.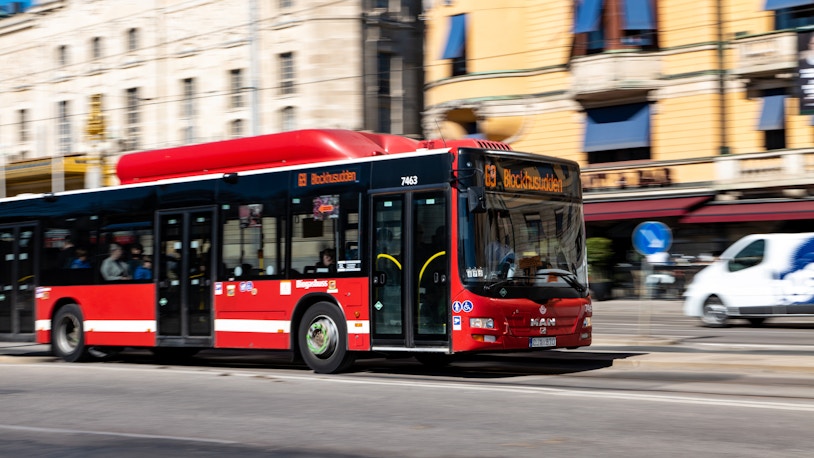 Getting Around Singapore in March
Singapore's MRT or Mass Rapid Transit is a pocket-friendly way to get around Singapore. Trains arrive every 5 minutes and are very safe and clean. The operating hours of the MRT are from 6 AM to midnight. The fares start at 60 cents and go up to $1.50. Purchase a stored value card if taking multiple trips on the MRT.
Singapore has around 15,000 air-conditioned cabs, and they are available 24/7.  Taxis are metered and prompt, but it may cost more to hire one if you use the expressway or visit the CBD during rush hour. 
Buses run from 6 am to 12 am. They cover virtually every part of Singapore. They are a convenient and inexpensive way to move around Singapore. You may purchase a TransitLink Guide for $1.50.They are available at most bookshops and give you detailed information on bus schedules, routes, and rates.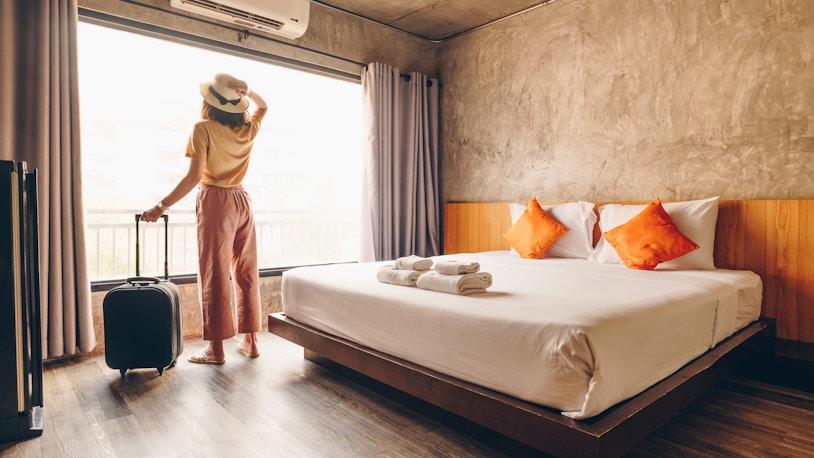 Where to Stay in Singapore in March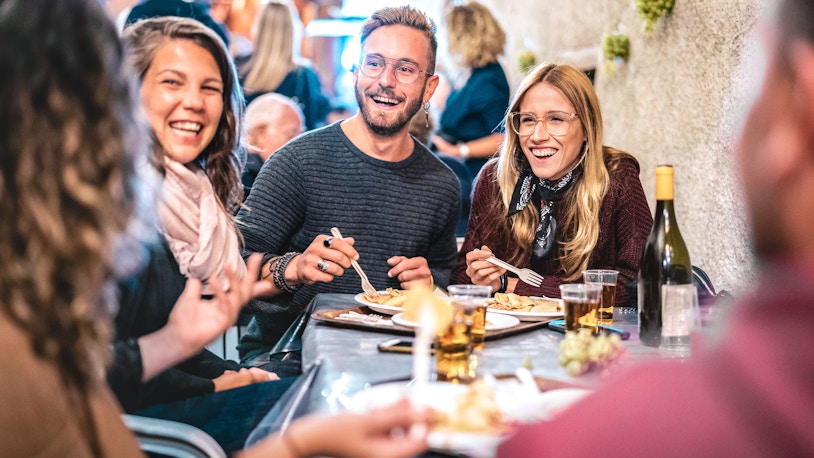 What to eat in Singapore in March
Fish Head Curry: As the name suggests, this dish is cooked with the head of a fish and marinated in a curry sauce. It is a tangy and spicy dish that is best eaten with roti or rice. 
Char Kway Teow: Char Kway Teow or stir-fried rice noodles is a staple street food found at all hawker centers. It is a mixture of noodles and flat rice and uses proteins like eggs. It is also garnished with chives and bean sprouts making it a healthy meal. 
Satay: Satay is grilled meat served on skewers. It is very popular in Singapore and can be found at hawker centers around the Island.
Explore Singapore Through The Year
Frequently Asked Questions About Visiting Singapore in March
Is March a good time to visit Singapore?
As Singapore in March marks the end of winter and with the school year still on, fewer people are around, leaving you free to enjoy the various attractions without getting disturbed.
Is Singapore cold in March?
Singapore, being close to the equator, has a stable climate throughout the year, with temperatures ranging from 24-30 degrees celsius, so it never gets very cold.
How hot is Singapore in March?
Singapore has average highs of 30 degrees celsius. So it's perfect for sightseeing or a trip to the beach.
Can you swim in Singapore in March?
Located in the tropics, Singapore has excellent beach weather all year. This would mean you can take a dip in the ocean whenever you fancy.
Is it sunny in Singapore in March?
Singapore experiences sunny climes for the whole year, except during the winter months of November and December.
What clothes to wear in Singapore in March?
Your choice of clothes in March should be T-Shirts and shorts, which can be paired with flip-flops and are ideal for the humid climate.
Is it rainy in Singapore in March?
There is not much rain in Singapore in March. Apart from the sudden sharp shower, there isn't much rain.
Singapore is very safe, even for solo female travelers, thanks to its strict laws. Do be aware of pickpockets and petty theft at popular tourist spots
What can I see in Singapore in March?
Singapore Flyer, Singapore Zoo, Jurong Bird Park, Universal Studios, and the S.E.A Aquarium are some of the biggest attractions in March.
What are the significant events in Singapore in March?
Some must-see events in March are the Singapore Design Week, Singapore International Jazz Festival, and St. Patrick's Day Street Festival.
What is the average temperature in Singapore in March?
The average temperature in March stays between 25°C-31°C
What are the best things to do with Kids in Singapore in March?
Take your kids to an outdoor adventure camp, and have them attend a painting workshop or even a moving-making camp.
What are the main festivals in Singapore in March?
The wonderful festival of Holi, the festival of colors, is the main highlight of March.
What are the significant events in Singapore in March?
Singapore International Jazz Festival, Singapore Design Week, and St. Patrick's Day Street Festival are the major events scheduled for March in Singapore.
What are some things tourists should take care of to avoid in Singapore?
Singapore owes its cleanliness to some fairly strict rules. Here are some of them.

- Littering can attract heavy fines and community service.
- Chewing gum is banned in Singapore, though it can be used for medical reasons, such as nicotine gum.
- Avoid smoking outside the designated areas, which are usually outlined in yellow paint.
- Eating and drinking on public transport are strictly prohibited, and violators face heavy fines if caught.