A Guide to Visiting Singapore in June | Attractions, Events, Weather & More
Contents
Singapore is one of the world's most popular business and tourist destinations and the most crucial hub in South-East Asia. Singapore has achieved this extraordinary feat in the 60 short years since it got its independence from neighboring Malaysia.  
The culture of Singapore is a mosaic of Malay, Indian, Chinese, and Eurasian influences. Thanks to its cosmopolitan nature, It is a melting pot of culture and history. It also provides an extravaganza of culinary delights. 
Is June a Good Time to Visit Singapore?
Singapore In June Weather:
June is when the Southwest Monsoon makes an appearance in Singapore. There will be short-lived showers, usually between early morning to midday. June usually has 160 mm of rainfall spread over three weeks.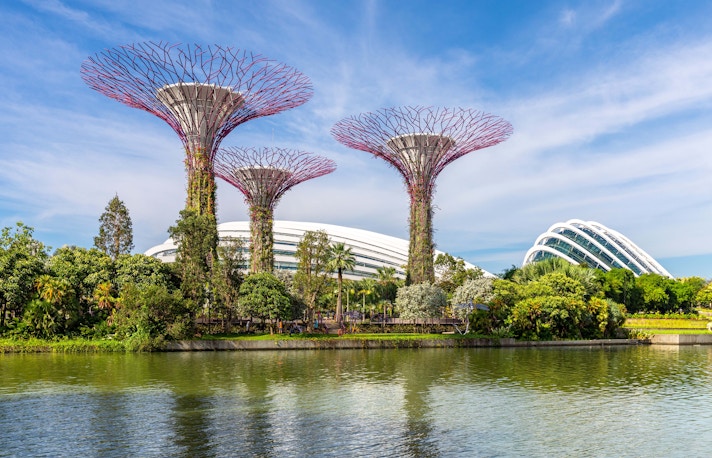 Why You Should Visit:
Cooler climes will spare Singapore's energy-sapping heat.
The Great Singapore Sale is one and is raining discounts as well.
Humidity will be low as the monsoon sets in.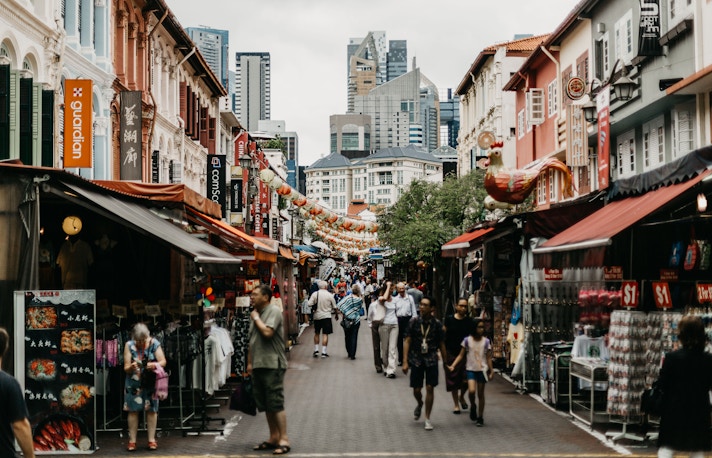 What to Look Out For:
June is peak season, meaning more holidaymakers and locals throng all popular tourist attractions. 
Accommodation in Singapore is not cheap. In June, the prices go higher due to the peak tourist season.
Haze from Indonesian fires continues to affect Singapore. Asthma patients should take note and avoid Singapore in June.
Overview of the Weather in Singapore in June
Singapore in June weather cools down due to the advent of the Southwest Monsoon. Humidity falls, and the climate is relatively cool. RainThe temperature varies between a high/low of 31°C / 24°C (88°F / 75° F). 
Average Temperature: 27ºC / 81ºF
Low Temperature (Average): 24ºC / 75ºF
High Temperature (Average): 31ºC / 88ºF
Rainfall: 163 mm / 19 days
Best Time to Visit Singapore
Best Things to do when visiting Singapore in June
A June visit to Singapore will delight your senses and threaten your wallet. The very popular Dragon Boat Festival kicks off with the sound of rhythmic drum beats. The grand Singapore Shopping Sale also commences in June. 
Apart from these two highlights, there is much more Singapore has to offer. 
Festivals in Singapore in June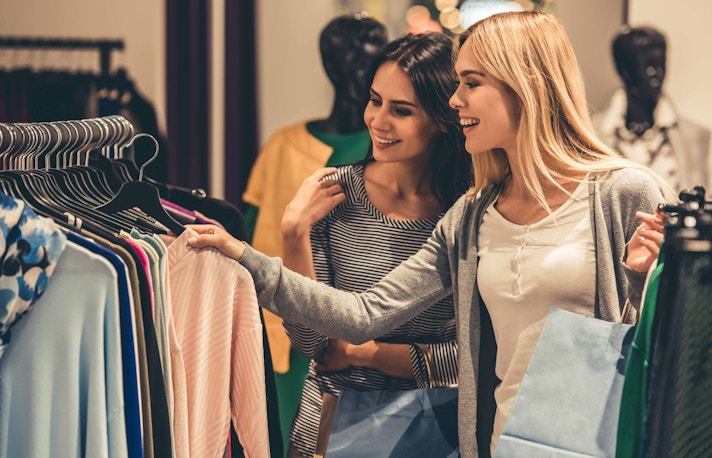 The Great Singapore Sale
Dates: All through June
Shopaholics rejoice. The Great Shopping Festival unveils in June, making Singapore a Mecca for shopaholics and bargain hunters. The month-long event offers enticing discounts to shoppers. During the annual sale, apart from the glitzy malls, even the shops in the suburbs join in. There are plenty of deals to find on everything from jewelry to fashion and electronics to toys. Also included are discounted spa treatments, hotel stays, and visits to local attractions. 
Know more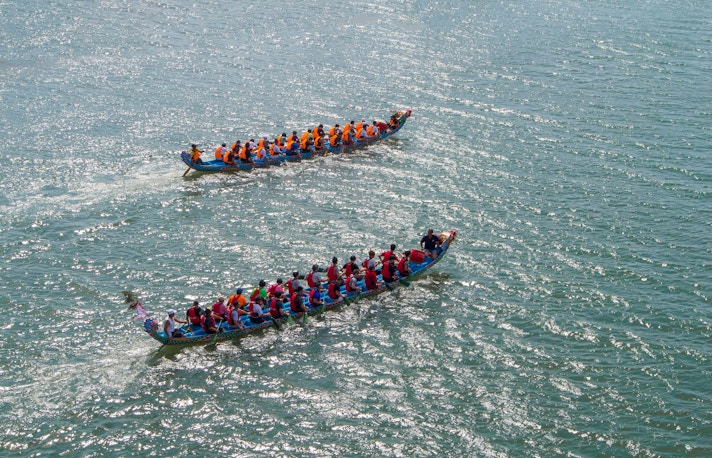 Dragon Boat Festival
Date: Varies each year as it is held in sync with the lunar calendar.
Age-old traditions are an essential part of Singapore culture. One such tradition is the Dragon Boat Festival. It is a traditional Chinese holiday whose origins can be traced back to China.
Eating dumplings and egg balancing are two traditional activities of the festival.
Know more
Events in Singapore in June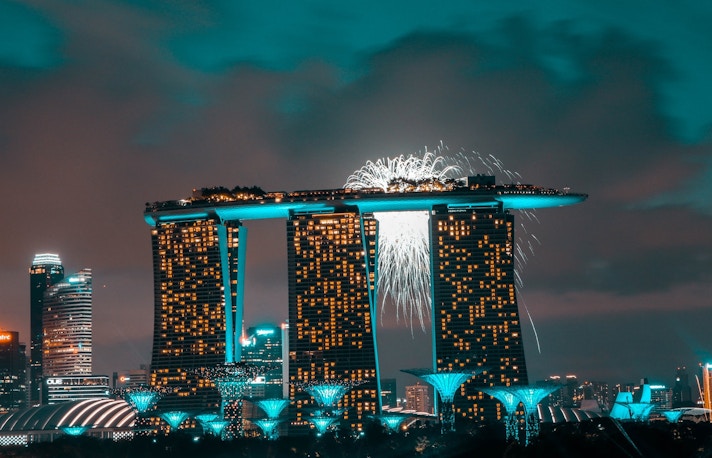 Love and Light Festival
Date: 2 June to 5 June 2022.
Venue: Marina Bay Sands Singapore
 The Love and Light Festival is an annual event that celebrates the unity of all people, cultures, and religions. Through music, dance, art, and spoken word, the festival hopes to promote peace, love, and understanding. The Love and Light Festival is a free event that is open to everyone.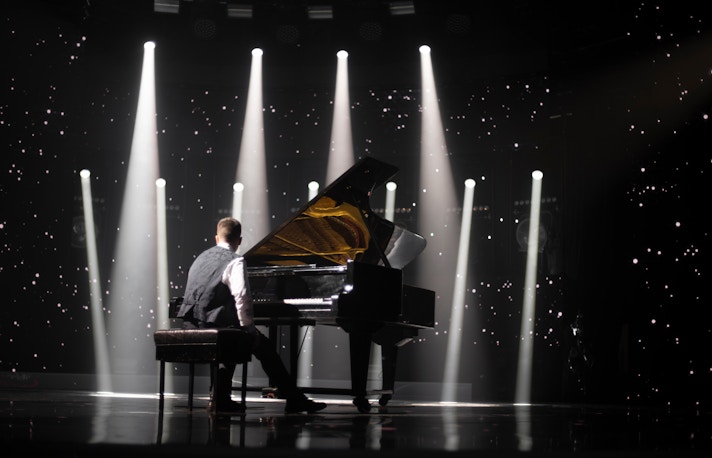 28th Singapore International Piano Festival - Ingrid Filter
Date: 11 June
Venue: Victoria Concert Hall, 11 Empress Pl, #01-02, Singapore
The Singapore International Piano Festival is back for its 28th edition! This year, world-renowned Argentine pianist, Ingrid Fliter will grace the festival. Ingrid Fliter has won many awards, including the Gold Medal at the 2001 Van Cliburn International Piano Competition. 
The International Piano Festival celebrates the art of the piano, with performances by world-renowned pianists and students from some of the best music schools in the world.
Know Before You Visit Singapore in June
Travel Essentials
What to Wear
What to Pack
Transport
Stay
Food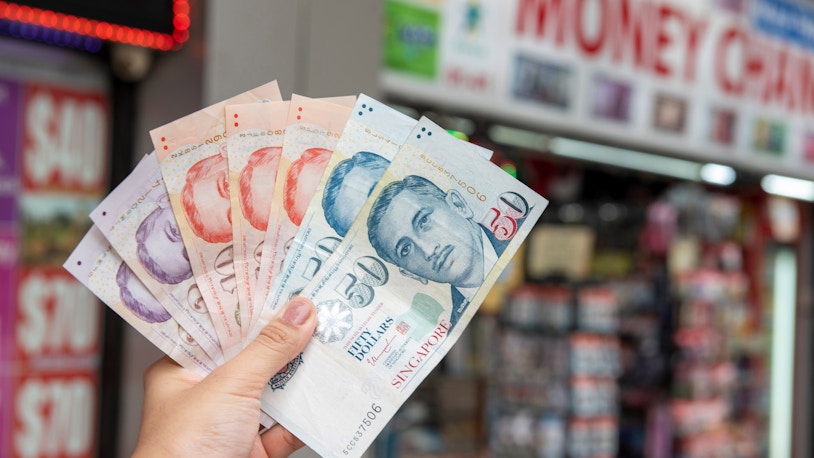 Time Zone: GMT+8
Currency: Singapore Dollar (S$)
Country Code: +65
Emergency Numbers:  Emergency Ambulance & Fire - 995, Police - 997, Non-Emergency Ambulance - 1777
Travel Guide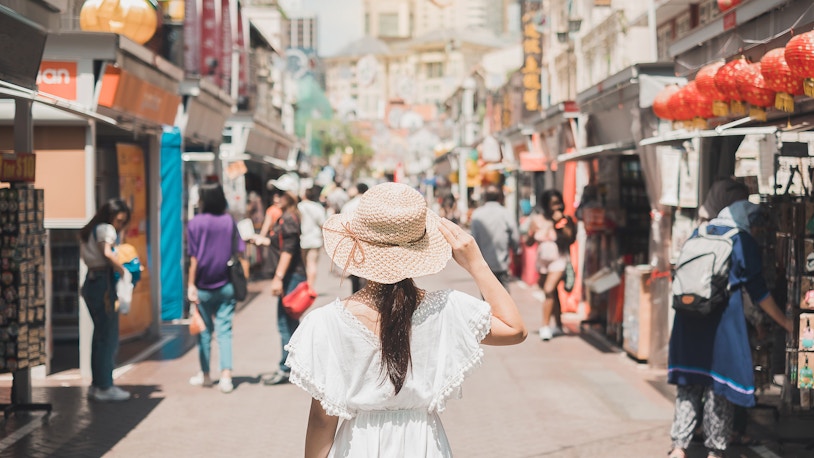 What to wear in Singapore in June
Cotton t-shirts, shorts, and other lightweight clothing made of breathable fabric are ideal as Singapore faces all the brunt of the sun all year through as it is close to the equator.
Women can pack comfy capris, cotton, and linen tops along with shorts and skirts. A cardigan or shawl would come in handy for mall hopping as it can get quite cold inside because of the air-conditioning. 
Men can pack chinos and polo tees along with their shorts and round neck t-shirts. A button-down shirt and linen trousers are ideal for visiting up-market restaurants.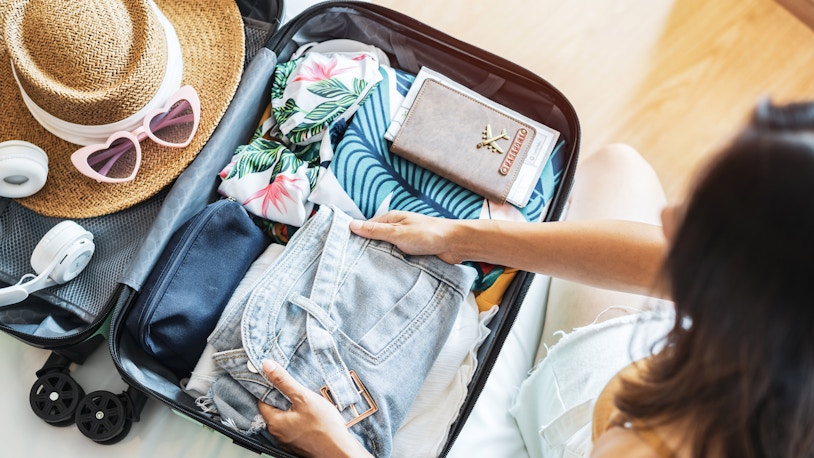 What to Pack in Singapore in June
Sunscreen – Good sunscreen is a must in sunny Singapore. Thanks to its geographical location, the sun can be pretty intense. Unless you are getting yourself a tan at the beach, remember to always use sunscreen when out and about during the day.
Umbrella – June sees the emergency of the southwest monsoon, and wet weather is a certainty. In the rainy season, a downpour can start without warning. Always keep an umbrella handy to avoid getting drenched.
Comfortable Shoes – Walking is always fun. This is particularly true when exploring a new city. Make sure you carry a pair of comfortable shoes ideal for all that walking.
Getting Around in Singapore in June
Given the cost of driving a car, even a rental, public transport is the way to go. Singapore's MRT (Mass Rapid Transit) system is efficient and punctual. It is one of the easiest ways of getting around the city. 
The bus service is to be lauded for its island-wide connectivity. And it complements the MRT system perfectly. Bus stops and MRT stations are always in close proximity to each other. This makes getting around the island a breeze.
Singapore's public transit system includes taxis for the occasional blind spot in their bus and MRT services. Taxis come in handy when the destination is some way off or requires switching between too many transit points.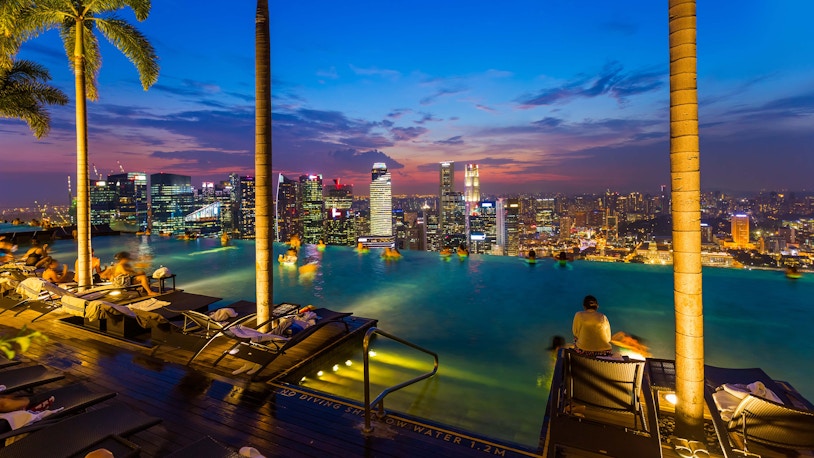 Where to Stay in Singapore in June
Luxury Hotels: 
Mid-range Hotels:
Budget Hotels: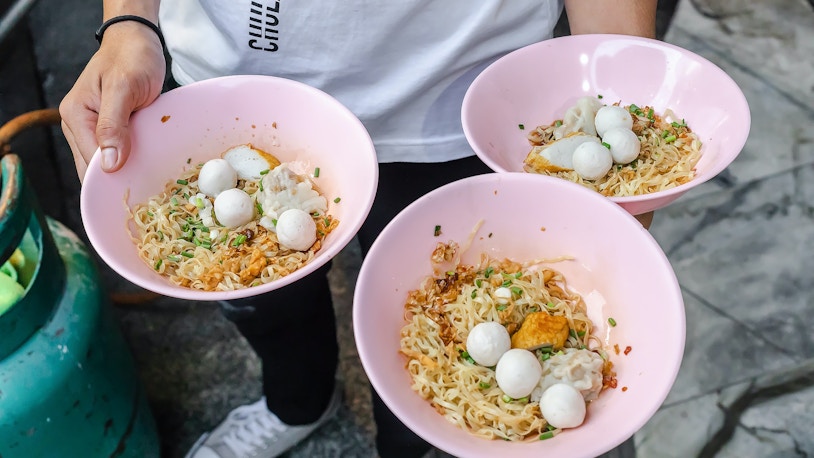 What to eat in Singapore in June
Japanese Soft Shell Crab - This rather eclectic dish is popular because of its delicate taste that suits any palate. Once you taste it, this Japanese dish will leave you wanting more.
Fishball Noodles - A bowl of fishball noodles is comfort food at its best. It is a very popular dish and is found at food courts, hawker stalls, and coffee shops. Fishball noodles can be served either as soup or dry, and you can choose between a variety of noodles.
Sambal Stingray - Sambal is made from chili peppers, shrimp, fish sauce, sugar, vinegar, ginger, and shallots. This paste is used to marinade the Stingray and tastes best barbecued.
Explore Singapore Through The Year
Frequently Asked Questions About Visiting Singapore in June
Q. Is June a good time to visit Singapore?
June sees the start of the monsoon season. So it will be a lot cooler and more enjoyable to visit Singapore during June.
Q. What are the best things to do in Singapore?
There are many things to do in Singapore, but some of the best include visiting the Gardens by the Bay, going on a night safari, and exploring Chinatown. The Gardens by the Bay are a must-see for any visitor to Singapore. These award-winning gardens feature two huge conservatories—the Flower Dome and the Cloud Forest—as well as a Supertree Grove.
Q. Is Singapore cold in June?
It usually starts raining in Singapore during June as the monsoon season starts. The weather gets moderately cool and comfortable.
Q. How hot is Singapore in June?
The average temperature in Singapore during June is somewhere between 31°C - 24°C (88°F - 75° F). Some amount of rain is experienced too. 
Q. Can you swim in Singapore in June?
Swimming in Singapore is popular all year round and a welcome way to beat the heat in sunny Singapore.
Q. Is it sunny in Singapore in June?
Singapore has a fair share of rainy days mixed with warm and sunny days in June.
Q. What clothes to wear in Singapore in June?
Lightweight clothing that is breezy to keep the heat at bay and comfortable footwear come in handy in Singapore.
Q. Is it rainy in Singapore in June?
June is the beginning of the rainy season and has rainfall of up to 163 mm.
Q. Is Singapore expensive to visit?
Singapore is an expensive city for any tourist, particularly if you are a backpacker.
Q. How safe is Singapore?
Singapore is known for its safety, low crime rate, and law-abiding citizens.
Q. What can I see in Singapore in June?
Some popular attractions would be Punggol Waterway Park and Pulau Ubin, home to the last two Kampongs or traditional Singapore Villages. Clarke Quay comes alive with nightlife seekers who head here after a round of shopping from Orchard Road to relax and unwind.
Q. What are the significant events in Singapore in June?
Singapore sees the most popular sport of shopping in June when people put on their sneakers and make a dash for the stores during the Great Singapore Sale. Not to be outdone, the high-energy dragon boat race also happens in June. 
Q. What is the average temperature in Singapore in June?
The average temperature during June is 27ºC or 81ºF.
Q. What are the best things to do in Singapore in June?
Chinatown and Changi Museum are must-visit for history buffs. Chinatown is great for shoppers of souvenirs and traditional Chinese products. Changi Museum is good for those interested in WW2 history.  
Q. What are the best things to do with Kids in Singapore in June?
The Skyline Luge at Sentosa and a visit to Admiralty Park are some of the exciting activities for kids in June.
Q. What are the main festivals in Singapore in June?
The major festivals during June in Singapore are the Dragon Boat Festival and the Great Shopping Festival.