A Guide to Visiting Singapore in July | Attractions, Events, Weather & More
Contents
Singapore is a prominent global financial center and is one of the most densely populated places globally. It is accredited for having a world-class airport and is the only one with an indoor waterfall. Its Botanic Garden is a World Heritage Site.
The city-state is a shopper's paradise and a haven for the gastronomically inclined.
Is July a Good Time to Visit Singapore?
Expect steady rain when you visit Singapore in July as the southwest monsoon sets in. Temperatures remain in the region of 26ºC - 27ºC, much like the rest of the year. For those who missed out on the opportunity to visit the Great Singapore Sale in June, the sale spills over into July. Visit to make the most of the great deals that abound. 
The Singapore Food Festival is sure to tantalize your tastebuds, and it is held in July.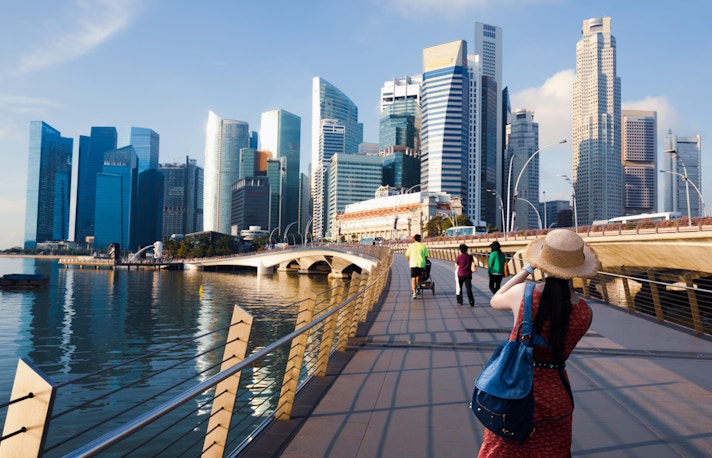 Why You Should Visit 
A good amount of rain helps keep you cool.
No major holidays, so fewer people milling around.
The Singapore shopping festival continues into its last leg.
The Singapore Food Festival also happens in July.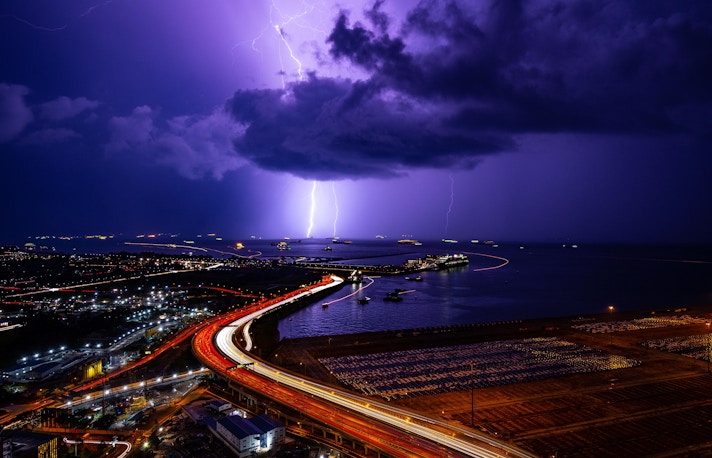 What to Look Out For:
Sultry during the day, but expect rain at night.
Weather in Singapore in July sees less rainfall than in June.
Overview of Weather - Singapore in July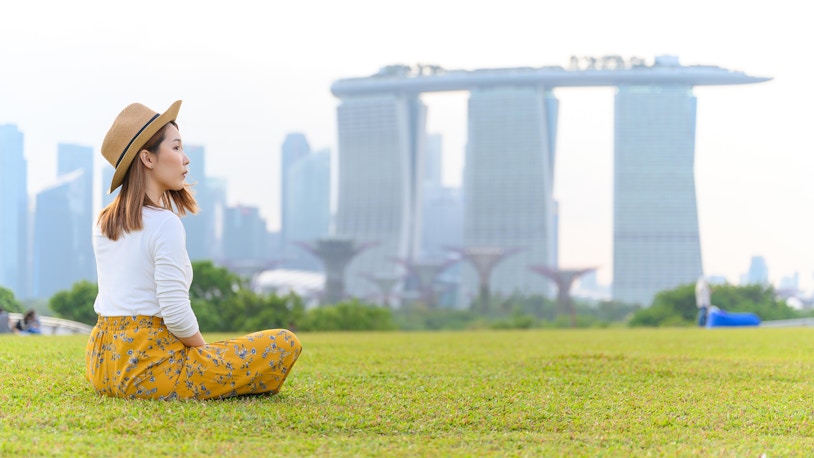 Weather in Singapore in July can get quite warm and sticky, and we see some thunderstorms. The temperature varies between a high/low of 31°C / 25°C (88°F / 77° F). 
Average Temperature: 27ºC / 81ºF
Low Temperature (Average): 24ºC / 75ºF
High Temperature (Average): 31ºC / 88ºF
Rainfall: 150 mm / 19 days
Best Time to Visit Singapore
Best Things to do in Singapore in July
Singapore is packed with entertainment options that belie its small size. In every corner of Singapore, you will find something to entertain yourself. Some of the tourist attractions worth visiting when in Singapore in July are: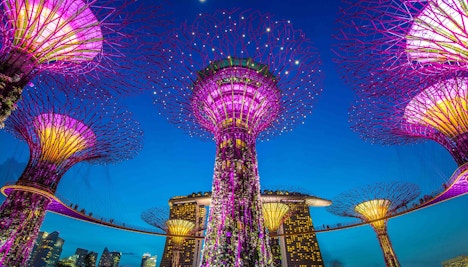 1. Gardens By the Bay
Nature Park | Horticulture Destination
Gardens by the Bay is Singapore's green oasis. It covers an enormous 100 hectares. Since the gardens opened in 2012, they have been an integral part of Singapore's skyline and its most visited landmark. Consider staying back for the Garden Rhapsody light and sound show. This 15-minute spectacle is scheduled between 7:15 and 8:15 in the evening at the Supertree Grove. The grove is within Gardens By The Bay.
July Timings: 5 am to 11 pm*
*Please Note that every attraction within Gardens By The Bay operates at different timings. Kindly check in particular before you visit.
from S$20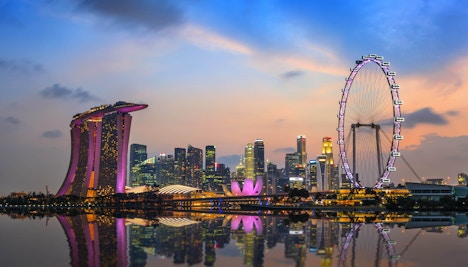 2. Singapore Flyer
Observation Wheel | Sky Dining
Singapore Flyer is a giant observation wheel that stands amidst the plentiful skyscrapers that dot the Singapore skyline. Step into one of the 28 air-conditioned pods for beautiful vistas of Singapore, particularly at dusk.
The ride takes about 30 minutes to complete.
July Timings: 3 pm to 10 pm
Know more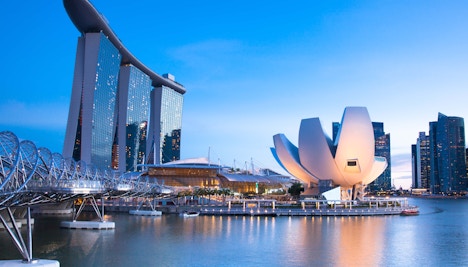 3.. Marina Bay Sands SkyPark
City Landmark | Tourist Hotspot
The most instagrammable place in Singapore has got to be The Marina Bay Sands. Opened in 2010, it has over 2500 rooms. The complex also houses a shopping mall, casino, and ice skating rink. It has an infinity pool on the 57th floor and adjoining it is the SkyPark observation deck.
July Timings: 24 hrs
from S$22
4. Madame Tussauds
Wax Museum | Tourist Attraction
Madame Tussauds Singapore is a fantastic way to get up close and personal with your favorite celebrities. It is located on Sentosa Island, and they have a 5-in-1 experience, where you get to enjoy five different activities on one ticket. Be sure to book early as it is a popular attraction.
July Timings: 10 am to 6pm (Open Wednesday to Monday only)

from S$30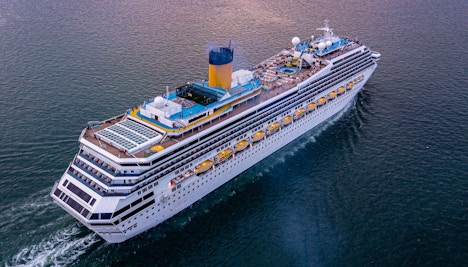 5. Singapore Cruises
Luxury Cruises | Excursions
Set foot onto one of the many luxury liners that drop anchor in Singapore. Many great activities are onboard to ensure there is never a dull moment. Interact with your fellow passengers, make new friends, try your luck at the onboard casino, or simply lounge by the pool. The choice is yours.
July Timings: 24 hrs
Know more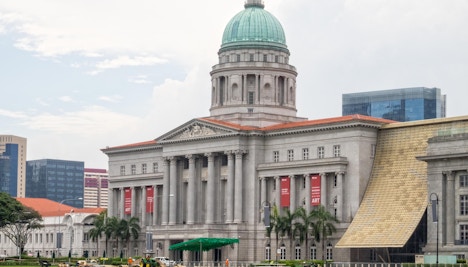 6. National Gallery Singapore
Exhibition | Art, and Culture
Any modern art lover should visit The National Gallery of Singapore. It houses over 8000 pieces of contemporary Singaporean and Southeast Asian art. The gallery is housed in two of the two heritage buildings of the former City Hall and Supreme Court.
July Timings:
Coleman Street Entrance – 8 am to 12 midnight
Parliament Place Entrance – 8 am to 11pm
Padang Atrium – 10am to 7pm
Former Supreme Court Historical Lobby Level 1 – 10 am to 12am
B2 Carpark - Lift Lobby A - 7am to 1am (Thu to Sat till 2am)
B2 Carpark – Lift Lobby B - 7am to 1am (Thu to Sat till 2am)
from S$14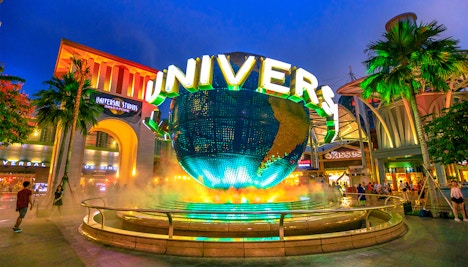 7. Universal Studios
Theme Park | Adventure Rides
Universal Studios Singapore is a major attraction in Singapore. It is a very popular theme park located in the entertainment hub of Sentosa. With its many attractions and activities, you can see why it is so popular. It is divided into themes based on the movie and the location it is based on. So head on in to have the time of your lives.
July Timings: 10 am to 7 pm
Know more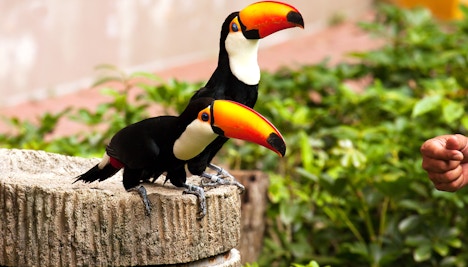 8. Jurong Bird Park
 Nature Park | Avian Attraction
The Jurong Bird Park is a world-famous refuge for over 8000 birds across 600 species. Twenty-nine of these bird species are in the endangered category. It is also home to a giant flock of flamingos. The bird park is committed to the conservation of these wonderful feathered friends.
July Timings: 8.30 am to 6.00 pm
from S$34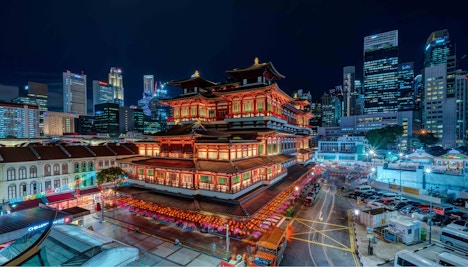 9. Buddha Tooth Relic Temple & Museum
Buddhist Art| History
The Buddha Tooth Relic Temple & Museum was completed in 2007 at the cost of SGD 62 million and is a popular tourist attraction in the vibrant Chinatown district.
It is said to house the tooth of the founder of Buddhism - the Buddha. The tooth is located on the fourth level of the temple and is available for viewing only during certain hours. Photography is prohibited within the relic chamber.
July Timings: 7 am to 7 pm
from S$44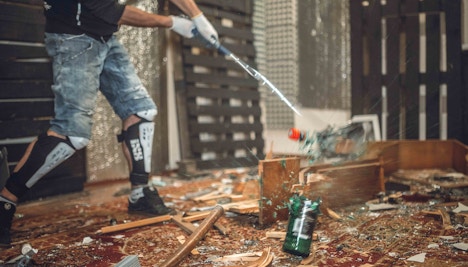 10. The Fragment Room
Rage Room | Recreation
Probably the only place where your tantrums will be tolerated, The Fragment Room is perfect for letting off some steam and is one of the most unique things to do in Singapore!
You get to release all your frustrations with a bat on some very fragile items. Select a music playlist, put on the safety gear, and smash away. Not having to clean up after is a bonus.
July Timings: 12 pm to 10pm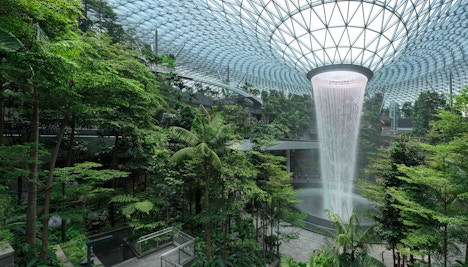 11. Canopy Park
Garden | Glass Dome
Both the young and old can spend hours within Canopy Park. It is an expansive recreational space located on the topmost floor within the Jewel. Visitors can experience a blissful experience strolling along the park's many garden paths or relaxing at one of its many diners or cafés. There are even mazes to lose yourselves in.
July Timings:
Canopy Park, and the Canopy Bridge- 9 am to 3 am
Other attractions- 10 am to 10 pm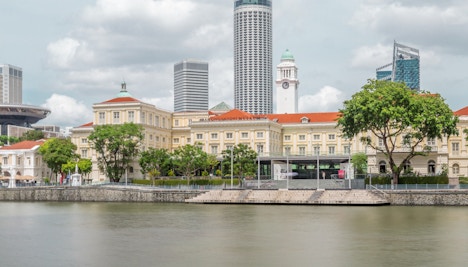 12. Asian Civilisations Museum
Museum | History
The Asian Civilisations Museum in Singapore is ranked as one of the top museums in Asia. It displays artifacts and relics depicting the many cultures and civilizations of Asia. It is home to more than 2000 artifacts spread across seven galleries and three levels.
July Timings: 10 am to 7 pm (Saturday-Thursday), 10 am to 9 pm (Friday)
Festivals in Singapore in July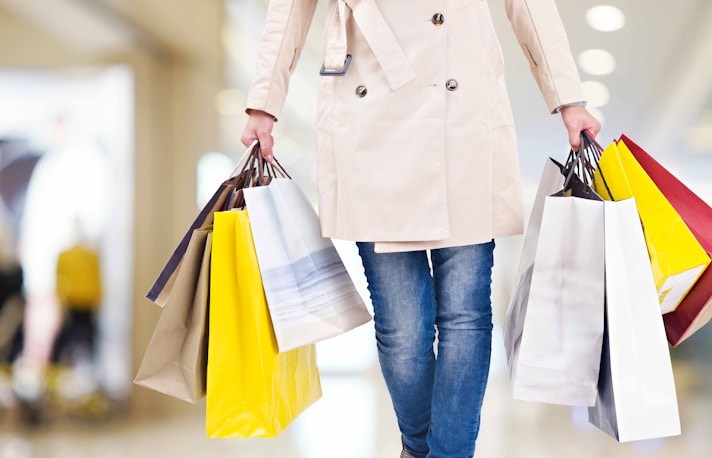 The Great Singapore Sale
Dates: Till the end of July
The Great Singapore Sale continues to beckon shopaholics worldwide to indulge in some great deals. It ends its last leg towards the end of July, continuing from June. 
Know more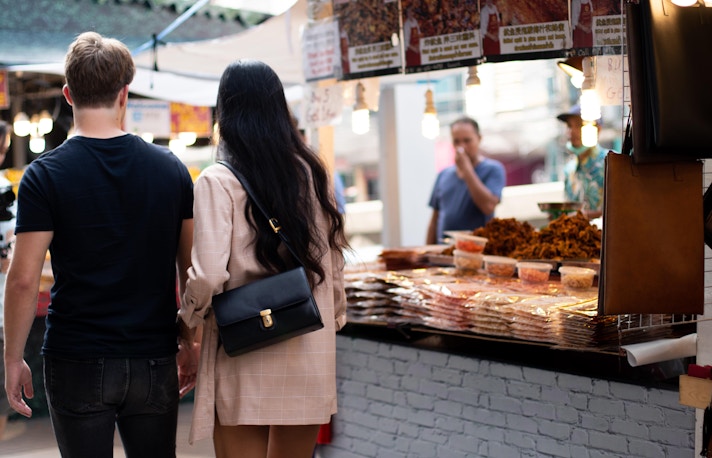 Singapore Food Festival
Dates: Second half of July
A world of new flavors awaits foodies at the Singapore Food Festival. Feasts and festivities abound at the food festival that celebrates many unique flavors from Singapore and across the globe. Important highlights of the festival are its many food trails, workshops, and carnivals.
Know more
Events in Singapore in July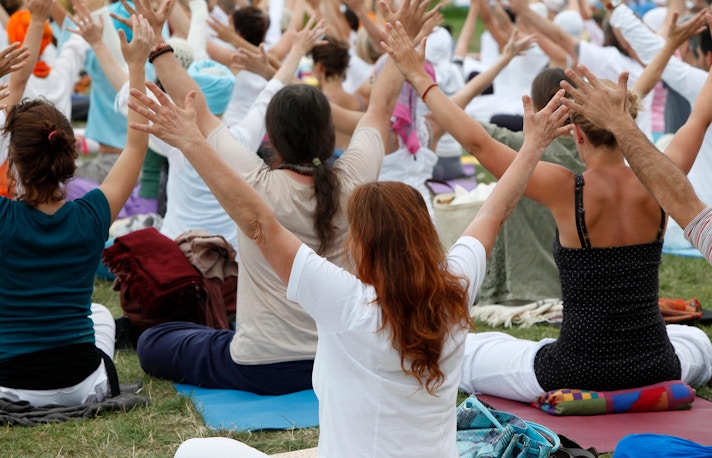 Sunset Flow [Yoga Festival] by lululemon Ambassador, Brandon Chong
Date: 17 and 24 July 2022 
Venue: Gardens by the Bay
When on a vacation, it's important to relax your mind amidst your hectic itinerary schedule. For the same purpose, you can try out Yoga fest, instructed by Brandon Chong at Gardens by the Bay.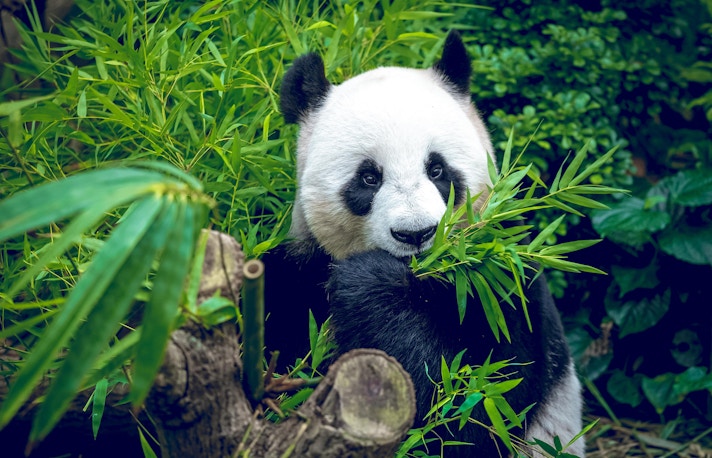 Staycation in the Wild
Date: July 1, 2022, onwards
Venue: Singapore Zoo, 80 Mandai Lake Rd, Singapore
Exciting news for nature and animal lovers – you can now experience the Singapore Zoo in a new way by having a staycation. The zoo's latest addition is an overnight adventure stay that promises an up-close look at the animals, as well as a chance to learn about their habits and behavior. Guests will be able to watch the animals being fed and enjoy a night safari tour.
Know Before you Visit Singapore
Travel Essentials
What to Wear
What to Pack
Transport
Stay
Food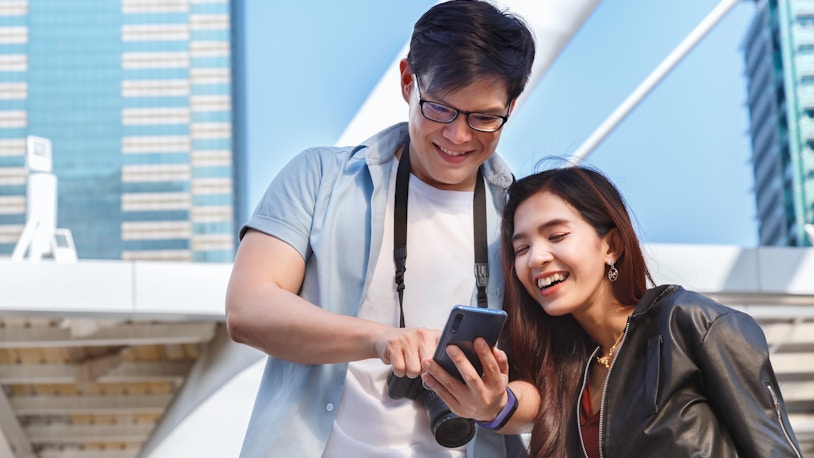 Singapore Time Zone: GMT +8
Currency: Singapore Dollar (S$)
Country Code: +65
Emergency Numbers: Emergency Ambulance & Fire - 995, Police - 997, Non-Emergency Ambulance - 1777
Travel Guide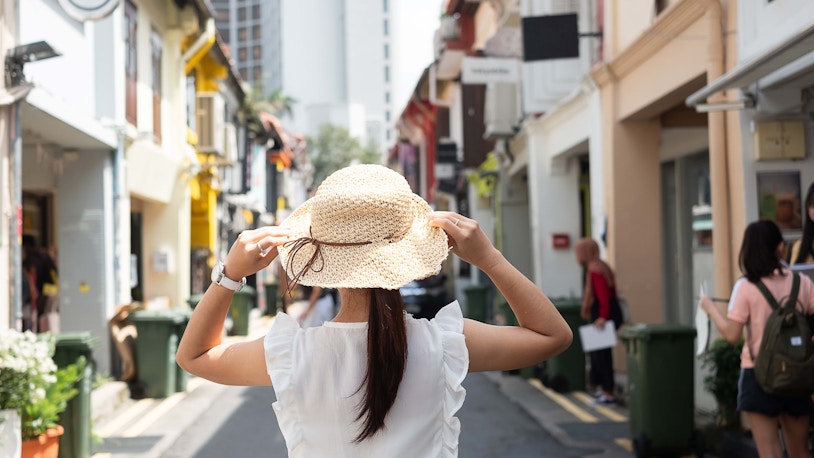 What to wear in Singapore in July
Singapore is usually humid all through the year. Thankfully you can expect a respite if you visit in July. Though the amount of rainfall is less, it keeps the temperature down as it rains with increased frequency. 
The standard wardrobe of cotton/linen shirts, shorts, and polos is the way to go. Pack a swimsuit along with hats and sunglasses for visiting the beach.
Both men and women may pack smart casual or semi-formal attire for visits to pubs or nightclubs.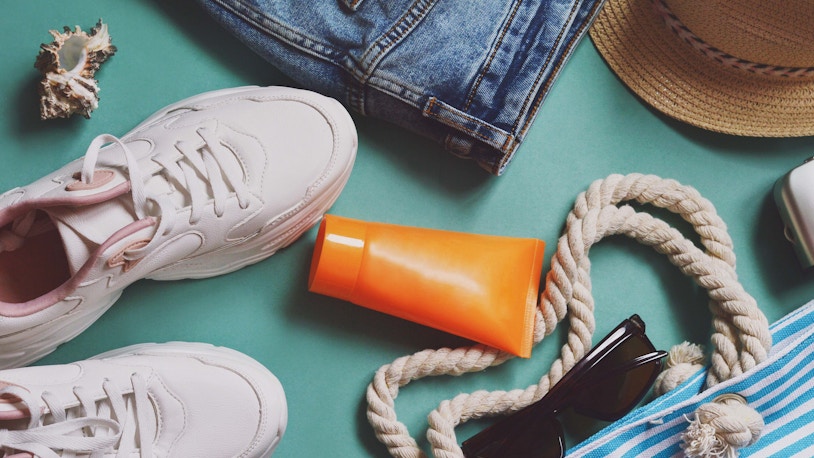 What to Pack in Singapore in July
Sunscreen – A good sunscreen is always a must where the sun rays are sharper, as is the case with Singapore.
Face Towel – A face towel will help you mop up the sweat from all that humidity. The humidity tends to be around 80% which is a lot!
Umbrella – Singapore sees heavier rain in July. So don't think of leaving that umbrella at home. 
Comfortable Shoes – Singapore is a fun city to walk around in. But do carry a comfy pair of shoes to enjoy those long strolls.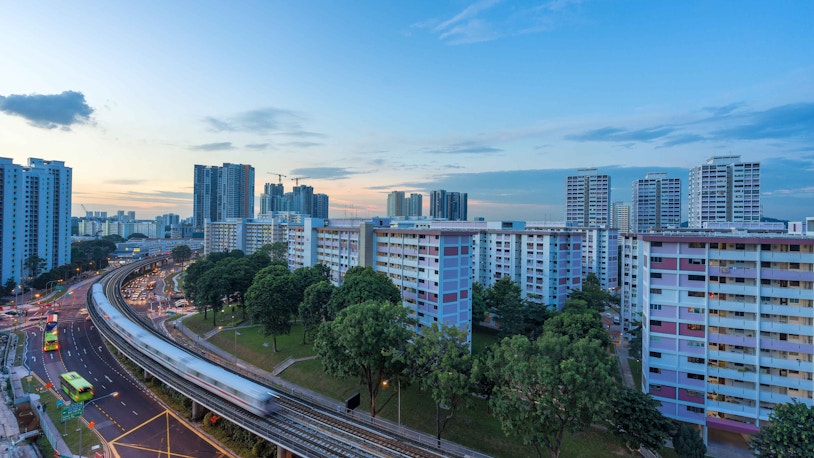 Getting Around in Singapore in July
Singapore's MRT (Mass Rapid Transit) system is an efficient and pocket-friendly way to move around the island. Buy travel cards to save extra pennies on your travel. 
Singapore's bus system is just as efficient as its MRT system. They come by every few minutes and cover most parts of Singapore.
Taxis are great to travel when in groups. Not to mention they are available at all important locations and drop you off right at your doorstep.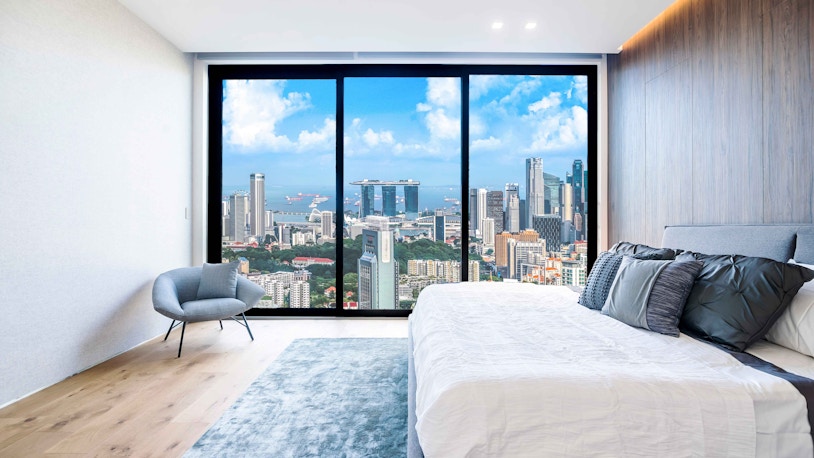 Where to Stay in Singapore in July
Luxury Hotels: 
Mid-range Hotels:
Budget Hotels: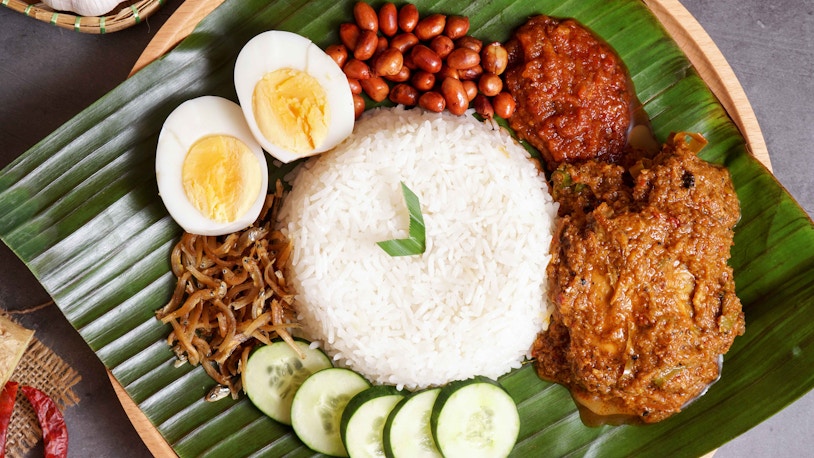 What to eat in Singapore in July
Beef Noodles: Just like prawn satay, beef noodles are one of those ugly, messy, yet delicious dishes. Available in dry or soupy versions, beef noodles are a staple in Chinese cuisine, ranging from the slurpy Hainanese style to spicy Northwestern Chinese styles.
Claypot Rice: Cooking rice is an essential skill acquired by every Asian. Claypot rice takes that skill to a whole new level. Claypot rice is usually cooked over a charcoal-fired flame in a clay vessel. It is traditionally topped with ingredients such as Chinese sausage, salted fish, and dark soy sauce.
Nasi Lemak: Nasi Lemak once used to be a breakfast item, now served for lunch and dinner too. Traditionally it is wrapped in banana leaves. The fragrance comes from the rice being steamed with coconut cream. The other ingredients are anchovies, peanuts, eggs, and sambal (chili paste).     
Explore Singapore Through The Year
Frequently Asked Questions About Visiting Singapore in July
Is July a good time to visit Singapore?
July has an adequate mix of warm and rainy weather and is the perfect time to visit. 
What are the best things to do in Singapore?
From the towering skyline and world-famous Orchard Road shopping district to the tranquil Singapore Botanic Gardens and vibrant nightlife, there's something for everyone in Singapore. Some of the best things to do in Singapore include exploring the cultural enclaves of Little India and Chinatown, visiting the National Gallery Singapore and other museums, taking a walk or bike ride through the parks and gardens, sampling the delicious food at hawker centers, and enjoying a concert or show at one of the city's theaters.
Is Singapore cold in July?
Singapore usually does not experience cold weather as it is geographically located near the equator.
How hot is Singapore in July?
The weather in Singapore in July has a maximum temperature of 31 degrees Celsius. This is no more than usual.
Can you swim in Singapore in July?
Swimming in Singapore is a perennial activity. So you can swim any time you wish.
Is it sunny in Singapore in July?
Singapore sees both sunny and rainy weather in July.
What clothes to wear in Singapore in July?
Visitors can wear their favorite cotton t-shirts and shorts, similar to the locals, when not at the office.
Is it rainy in Singapore in July?
In July, Singapore experiences 150 mm of rainfall.
Is Singapore expensive to visit?
Singapore is not a backpacker's destination as everything is quite expensive. However, good deals can be found.
Singapore is the safest city in Asia and one of the safest in the world.
What can I see in Singapore in July?
July's popular attractions would be one of the many water parks in Singapore as the days can be warm, and a dip in the pool would be welcome.
What are the significant events in Singapore in July?
The Singapore shopping festival continues till the end of July, and the food festival happens this month.
What is the average temperature in Singapore in July?
July sees a marginal drop in average temperature to hover around 26 degrees Celsius. 
What are the best things to do in Singapore in July?
Take a hike up the gentle trails of Mount Faber for a panoramic view of the city, or take the option of a romantic dinner in Singapore's cable car.
What are the best things to do with Kids in Singapore in July?
Walk among the canopy of trees and hear the birds while walking the MacRitchie suspension bridge. The best time to visit would be morning or evening to avoid the heat on the upper levels.
What are the main festivals in Singapore in July?
The highlights in July are the last leg of the Great Singapore Sale and the Singapore Food Festival that kicks off in July.