A Guide to Visiting Singapore in January | Attractions, Events, Weather & More
Contents
Positioned off the southern tip of the Malaysian Peninsula, Singapore is one of the most distinguished tourist attractions in Southeast Asia. A blend of cultures from India, Malaysia, China, and Arab, Singapore offers fascinating tourist spots, exquisite culinary experiences, and rich nightlife. The cosmopolitan city, although luxurious by Asian standards, has everything from ancient temples to warm beaches to enhance the variety of your journey, making it all the more fascinating to visit in January!
Is January a good time to visit Singapore?
Although Singapore is not a seasonal destination and travelers are touring all year round, January is a good time to have a pocket-friendly trip with fewer crowds and a lot of events you can attend.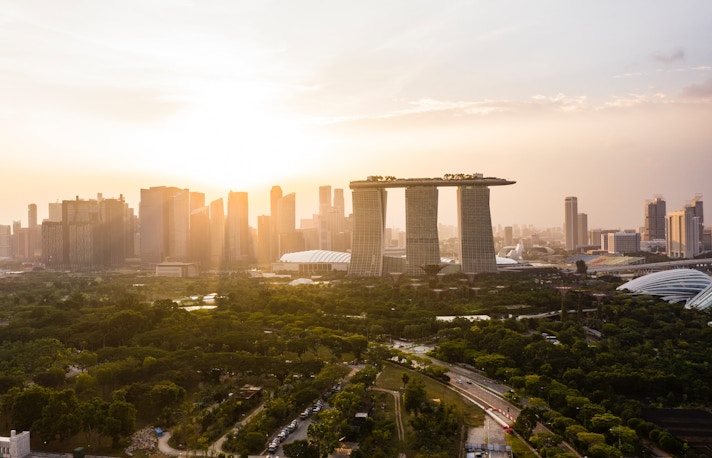 Why You Should Visit Singapore in January
Singapore in January experiences a fall in tourists so it is the ideal month if you are looking for budget-friendly accommodation.
The flight rates are usually low during this month.
Celebrations are at their peak during this period with Christmas, New Year, and Chinese New Year falling between December to January.
You will not have to encounter large crowds at tourist spots.
As it is in the middle of the monsoon season, the weather is suitable for sightseeing.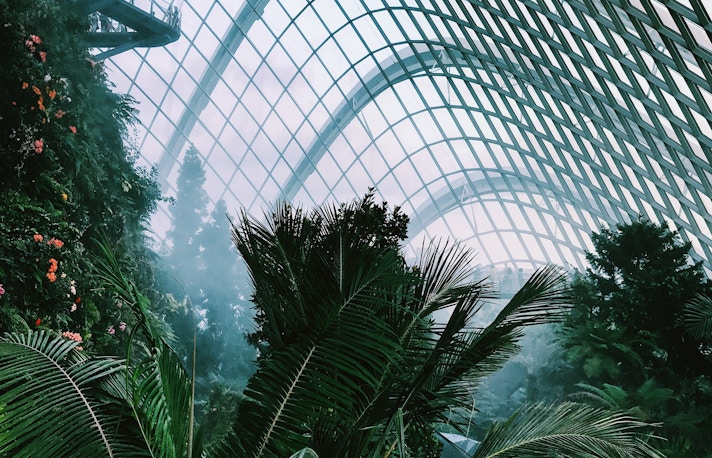 What to Look Out For Singapore in January
January experiences increased rainfall. So, it is better to be prepared before you arrive.
There are often thunderstorms in the afternoon. You might have to reschedule sometimes.
Sudden showers are predicted but they last not more than half an hour. Make sure to carry an umbrella whenever you go sightseeing!
Humidity may heighten during this time. Pack your clothes accordingly.
Overview of Weather in Singapore in January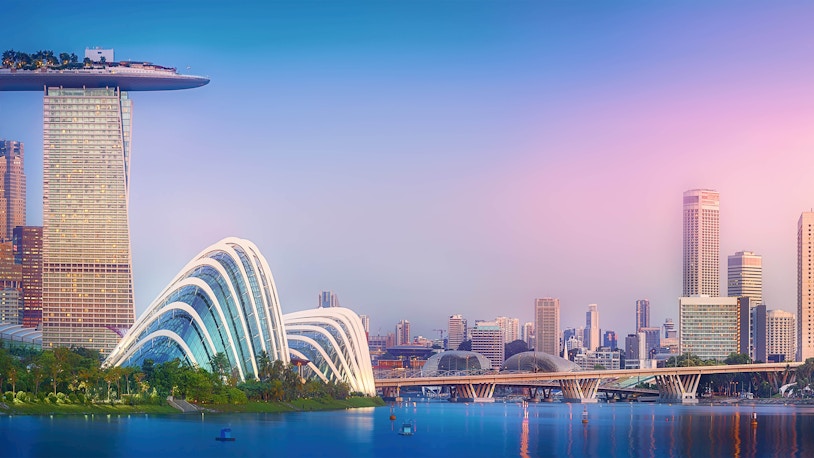 As Singapore is a tropical region, rainfalls are a part of the island throughout the year. January lies in the middle of the rainy season, so the chances of rainfall increase more than in the previous months. The average temperature is generally 27°C, with the maximum being 31°C and the lowest 24°C. As January experiences moderate temperature in Singapore, the weather is relatively good.
Average Temperature –  24°-31°C
Average Rainfall – 228 mm
Daily Wind Speed – 10.8 miles per hour
Sea Temperature – 28°C
Best Time to Visit Singapore
Best Things to do in Singapore in January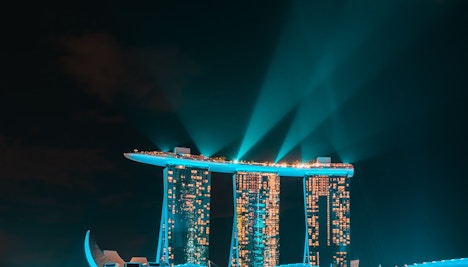 1. Marina Bay Sands
City Landmark | Tourist Hotspot
Looming over the bay, Marina Bay Sands resort is home to a high-end hotel, a mall, a museum around art and science, and Sky park Observation Deck. The hotel presents the largest rooftop infinity pool. The top itself is constructed in the pattern of a ship that brandishes both the pool and observations deck. Only guests are granted access to the pool but tourists can go to the deck. The deck offers a panoramic view of the city. 
from S$22
2. Gardens By the Bay
Nature Park | Horticulture Destination
Perfect place to have glimpses of the lush green space from the top of Marina Bay Sands. Gardens By the Bay is the abode for all the nature lovers who want to escape the hustle and bustle of city life for a moment. Singapore in January offers frequent showers, with warm sunshine thus walking around in lush green space can make you relish the trip even more! 
from S$12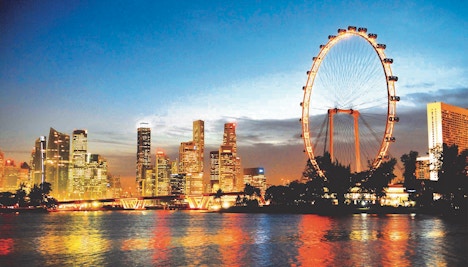 3. Singapore Flyer
Observation Wheel | Sky Dining
If heights are not your enemies and the Skypark Observation Deck still did not soothe your eyes enough, take your time to enjoy your ride on the world's largest observation wheel. There are various packages available to experience a once-in-a-lifetime ride on the Singapore Flyer. You get to see not only the spectacular scenery of the city-state but the Spice Islands of Indonesia and even Malaysia's Straits of Johor.
Know more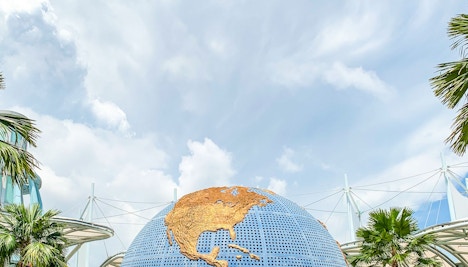 4. Universal Studios
Theme Park | Adventure Rides
At the heart of the Resorts World Sentosa is the Universal Studios of Singapore. This movie-themed park has exciting and fun adventures waiting for you. The entire park is divided into 7 zones with each zone around the movie world like Hollywood, New York, Madagascar, etc. With more than 20 rides available, the area is replenished with laughter and screams echoing from every corner!
from S$73.20
5. Madame Tussauds
Wax Museum | Tourist Attraction
If you were not lucky enough to visit a wax museum till now, Singapore has one of the branches of the world-famous Madame Tussauds Museum. A perfect place for days when it is raining and you cannot visit open areas, this wax museum has iconic world leaders, political people, sports stars, and celebrities from prominent industries including Bollywood. 
from S$30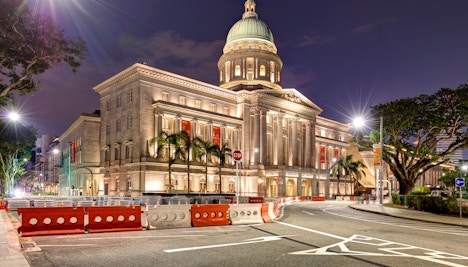 6. National Gallery Singapore
Exhibition | Art & Culture
If you are fascinated with modern art, Singapore is the perfect place. National Gallery is a haven for people who cherish art and paintings. The key objective of the gallery is to deliver an understanding of Singapore's culture and its relation with other Asian countries, primarily dedicated to art and culture. With more than two million tourists every year, the gallery is one of the most visited art museums worldwide. 
from S$14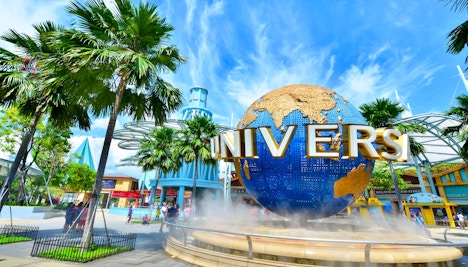 7. Singapore Cruises
Luxury Cruises | Excursions
Cruising is one of the prime activities tourists usually do when they are in Singapore. Both day cruises and night cruises are available with different packages ranging from luxurious ones to budget-friendly. Cruises like Celebrity Cruise and Royal Caribbean International are the most expensive but offer a royal experience. 
Know more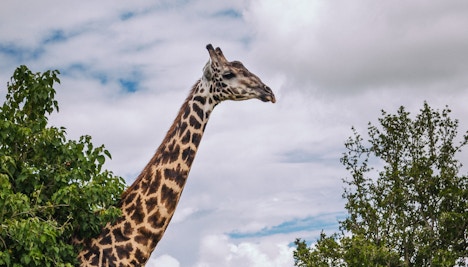 8. Night Safari
Nocturnal Zoo | Wildlife Reserve
If an unexpected afternoon shower has wrecked your day plans, you can still spend your evening in the world's first nocturnal zoo. Night Safari promises an awesome trip by allowing visitors to watch the nightlife of the creatures. Night Safari opens at 7:30 pm and closes at midnight, giving you the perfect night safari in the realm of its residents. With more than 900 animals, this beautiful night zoo is one of the best places to visit in Singapore in January. 
from S$52.25 9. Jurong Bird Park
Aviary Haven | Tourist Attraction
Singapore's diversity is further enriched by the largest bird park in the world. Home to more than 3,500 birds, it is a paradise for bird watchers. The natural habitat and the colorful inhabitants of the place can be best visited in January, during the monsoon season. You can spend your time observing the various species of birds while waiting for the bird show in the park!
from S$41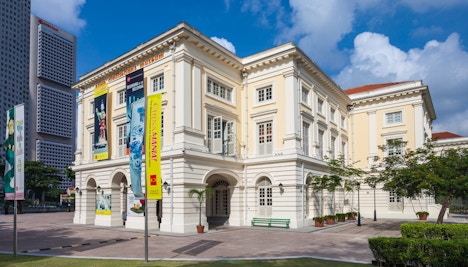 10. Asian Civilisation Museum
Artistic Heritage | Asian Cultures
To quench your thirst for colonial architecture, Asian Civilisation Museum is the ideal place, to begin with. The Empress Place Building built during the period of Queen Victoria now holds this Museum which dives into and explores the various cultures of Asia that helped in the formation of Singapore. Also, museums are excellent indoor alternatives when the weather has ruined your tour.
from S$5.50 11. Peranakan Museum
Art and Culture | Museum
If rainfall has hampered your sightseeing schedule, you can compensate it with a trip to a beautiful museum. Peranakan Museum primarily focuses on the cultures and traditions of the Peranakan community. Accommodating splendid artifacts and fun exhibits, this museum would take you on a cultural trip to the indigenous port-settling Peranakan community that lived in the 19th century.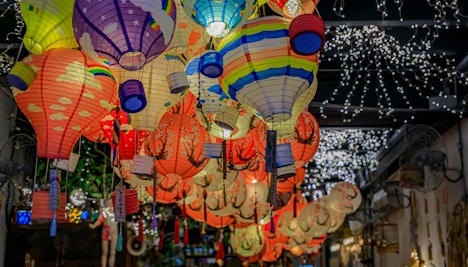 12. Chinatown
Ethnic Enclave | Food & Shopping 
Singapore's tourist attractions do not restrict themselves to their own culture. If you have never visited China, make sure to go to Chinatown to discover the essence of the country! With original Chinese foods and red lanterns, Chinatown also has Sri Mariamman Hindu Temple and Buddha Tooth Relic Temple, both of which offer a serene environment preferable to the moderate weather in January.
Festivals in Singapore in January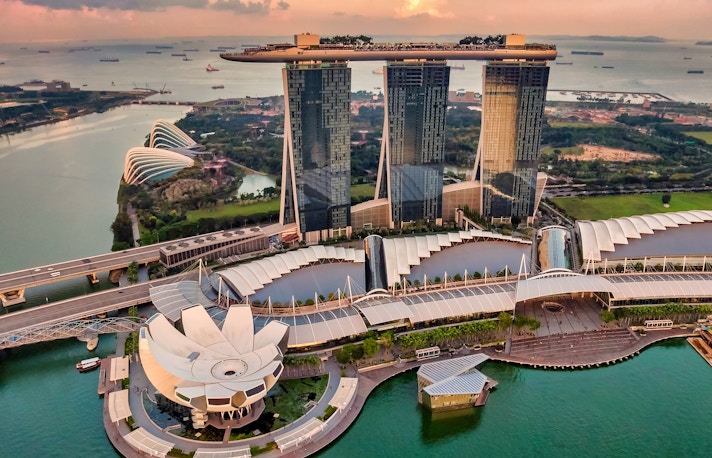 Singapore Art Festival
Date: January 14 to January 23
Venue: Little India, Aliwal Center, etc
A festival for lovers of visual arts, Singapore Art Festival usually takes place in the month of January. The twelve-day-long festival attracts people from around the world to celebrate art through exhibitions, workshops, and artworks. It is held in several venues throughout Singapore.
Know more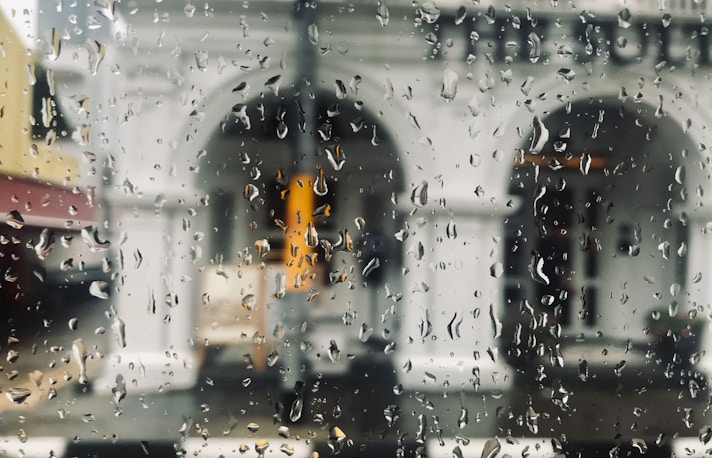 Pongal
Date: January 14 - 17
The four-day festival around harvest is primarily celebrated in Southern India. Indians living in Singapore also celebrate this festival with the same fervor and you get to see the culture of India through Singaporean elements. The festival takes place between January 14 - 17.
Know more
Events in Singapore in January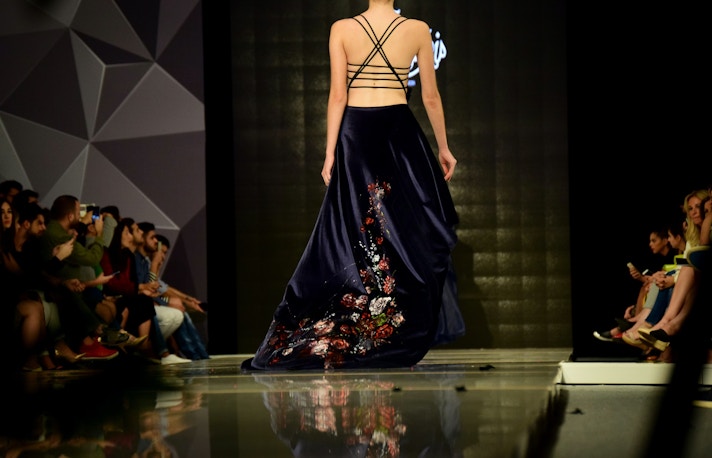 Singapore Fall Fashion Week
Date: Through January
This vogue fashion week is held every year to provide a platform for both international and local designers to showcase their creativity and designs. The fashion week along with runway events attract people from around the globe to Singapore. It usually lasts for 5 to 7 days in January.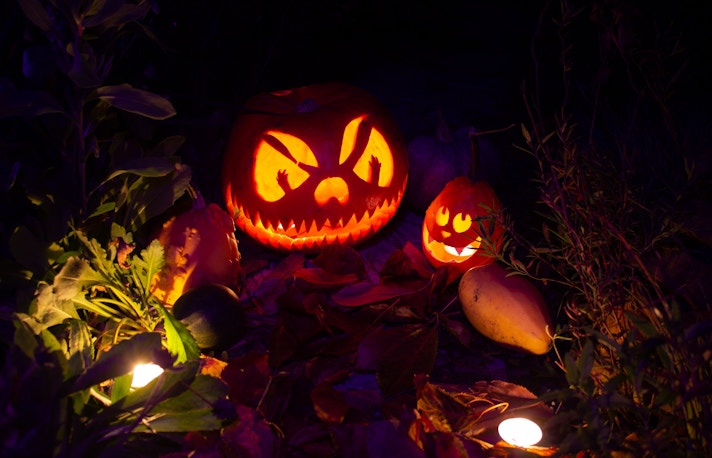 Halloween Themed Events
Date: Throughout January
Venue: Loewen Road, Lor Bakar Batu, Resorts World Sentosa & More
Halloween lasts a long time in Singapore with residents quite enthusiastic about the festival. You can find restaurants and clubs in January decorated with a Halloween theme. Enjoy a delicious meal at one of these with the spookiness all around you. Visit Universal Studios in January as it conducts Halloween Horror Nights during the month.
Know Before You Visit Singapore in January
Travel Essentials
What to Wear
What to Pack
Transport
Stay
Food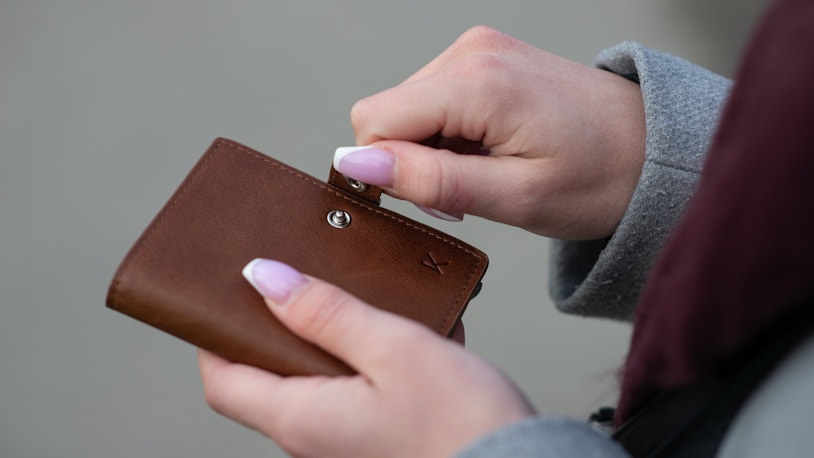 Time Zone: Singapore Standard Time (GMT+8)
Currency: Singapore Dollar
Country Code: +65
Emergency Numbers: 999
Travel Guide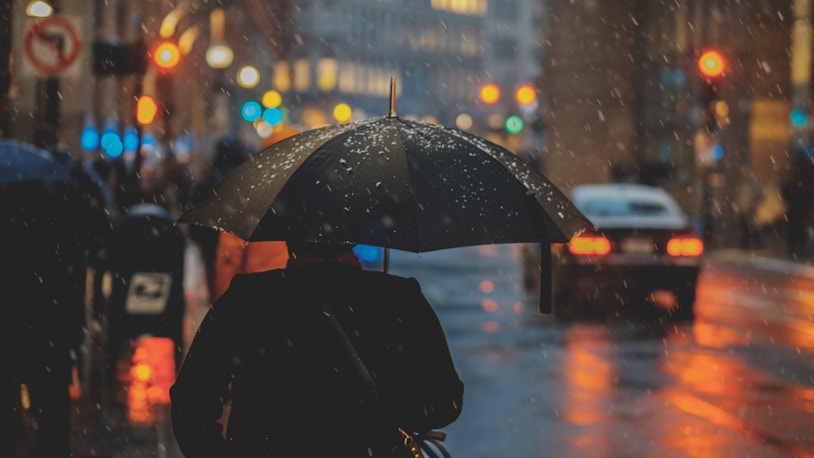 What to wear in Singapore in January
Since it is monsoon in January with humidity at its peak, it is best to wear comfortable cotton clothes.
Do carry warm clothes because the indoor areas of Singapore are usually freezing with all the air conditioning.
Carry shoes that are suitable for rainy days.
Comfortable footwear is essential for trips to museums.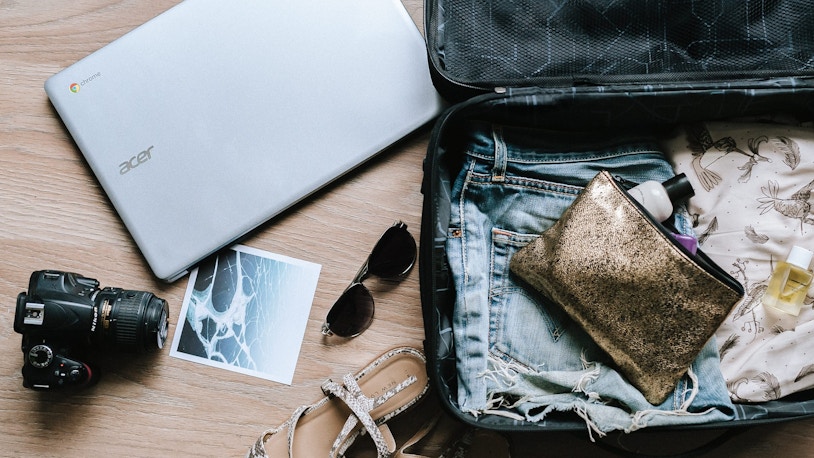 What to Pack in Singapore in January:
Power Adapter and Phone Charger
Bug Spray in case you visit a place with mosquitoes and other bugs.
As it is monsoon, do not forget to carry your umbrella and raincoat.
Electrolyte Drink- It is necessary to carry drinks as you can get dehydrated in humidity.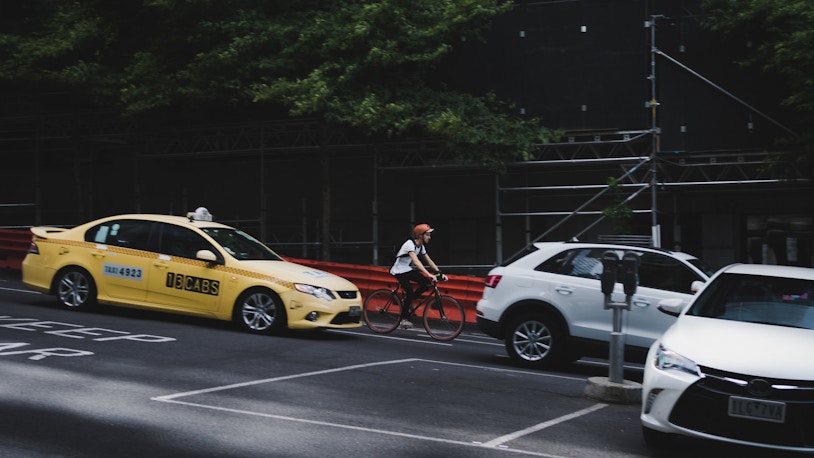 Getting Around Singapore in January
By Train: Singapore's Mass Rapid Transit is probably the fastest way to travel in the city. Most of the tourist spots are just a few walks away from a train station.
By Bus: An economical means to journey through Singapore, buses also provide a view of the scenic routes of Singapore. The place has an extensive network of buses making it convenient for tourists. You can pay for the trip through Singapore Tourist Pass.
By Taxi: Metered taxis are available to go to places where buses and MRT are not accessible. There are extra charges you might be required to pay depending on the company of the taxi.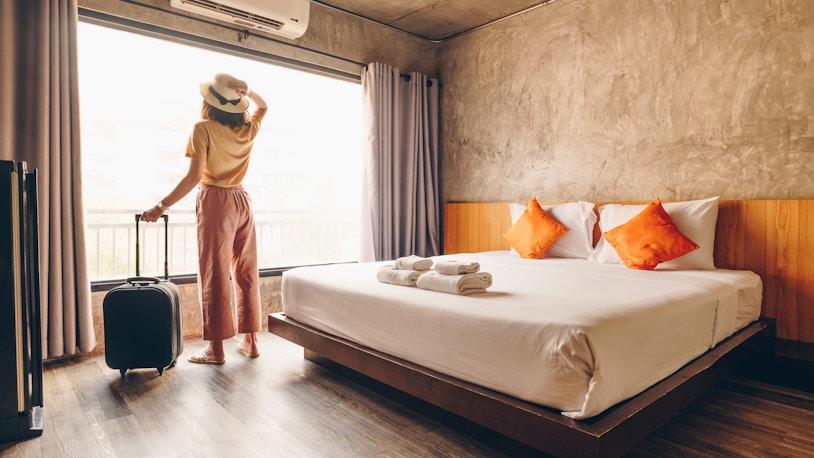 Where to Stay in Singapore in January
A cosmopolitan city like Singapore has a range of places to stay for different travelers depending on their budget: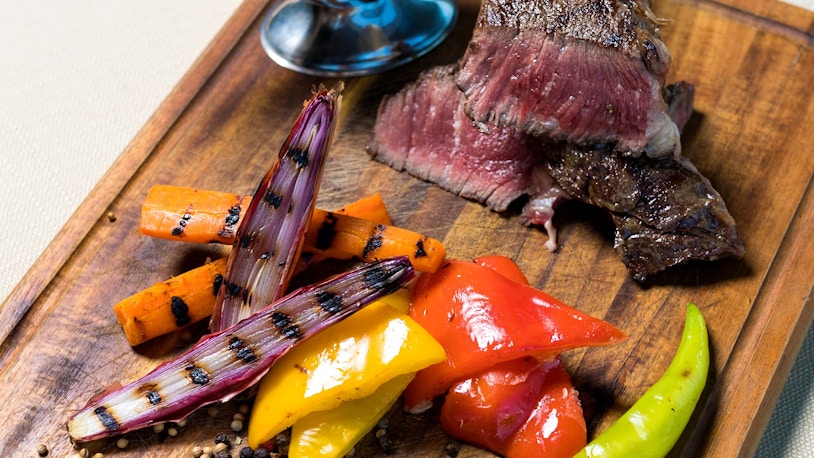 What to eat in Singapore in January
Filled with luxurious delicacies, Singapore offers cuisine from around the world, especially in Asian countries.
Chicken Rice: Specially suited for lunch, this dish has steamed chicken served with cooked rice. Some dipping sauce adds to the taste of this delicious dish.
Hokkien Prawn Mee: Hokkien noodles stirred and fried are served with prawns, chicken, and fish seasoned with soya sauce, chili, and vinegar.
Laksa: A messy and spicy noodle dish, this has a sweet-sour flavor with a tinge of tamarind. Its creamy coconut broth will make you swoon over it.
Explore Singapore Through The Year
Frequently Asked Questions About Visiting Singapore in January
Is January a good time to visit Singapore?
Yes, Singapore in January has cool weather and fewer tourists.
What are the best things to do in Singapore in January?
You can visit Museums and famous parks during January in Singapore as the weather is moderate with spells of rain and sunshine.
Is Singapore cold in January?
No, Singapore has moderate weather with the lowest temperature being 21°C.
How hot is Singapore in January?
The maximum temperature in Singapore in January is 31°C. So, it is neither too hot nor too cold.
Can you swim in Singapore in January?
As it is a tropical country, you can swim in Singapore in January.
Is it sunny in Singapore in January?
Yes, it is sunny in Singapore throughout the year.
What clothes to wear in Singapore in January?
Wear comfortable clothes that are suitable for humid weather.
Is it rainy in Singapore in January?
Yes, January and December are the wettest months in Singapore.
Is Singapore expensive to visit?
Yes, the rates in Singapore are almost double compared to other Asian countries.
Crimes against tourists are rare. Watch out for pickpockets and petty thefts, especially at airports and public places.
What can I see in Singapore in January?
Marina Bay Sands, Singapore Flyer, Gardens By the Bay, and Universal Studios are some of the best places to see in Singapore in January.
What are the major events in Singapore in January?
Singapore Fashion Week, Pongal, Halloween Themed Events, and Thaipusam are the major events in Singapore in January.
What is the average temperature in Singapore in January?
The average temperature in Singapore in January is between 24° to 31°C.
What are the best things to do with Kids in Singapore in January?
Universal Studios, Night Safari, Wild Wild Wet, and Haw Par Willa are the best places to visit in Singapore with kids.
What are the main festivals in Singapore in January?
Pongal, Thaipusam, and New Year's Day are the main festivals in Singapore in January.
What are the major events in Singapore in January?
Singapore Fashion Week, Halloween-themed events, and Singapore Art Week are the major events in Singapore in January.