A Guide to Visiting Singapore in August | Attractions, Events, Weather & More
Contents
Located between the Indian Ocean and the South China sea, the island nation of Singapore derives its name from the Malay word Singapura, which means the Lion City. Of course, it's a dream in today's world to get a picture clicked at the famous Merlion statue of Singapore and make a memory of a lifetime. Singapore, one of the world's most prosperous countries, is home to various cultural ethnicities and nationalities. This gives the tourists an unmatchable experience of travel in Singapore.
Is August a good time to visit Singapore?
August is preferably a good time for tourists looking for budget travel to Singapore. As it rains during most periods of the month and the temperature is a bit high, not many tourists flock to the destination, making it pocket-friendly.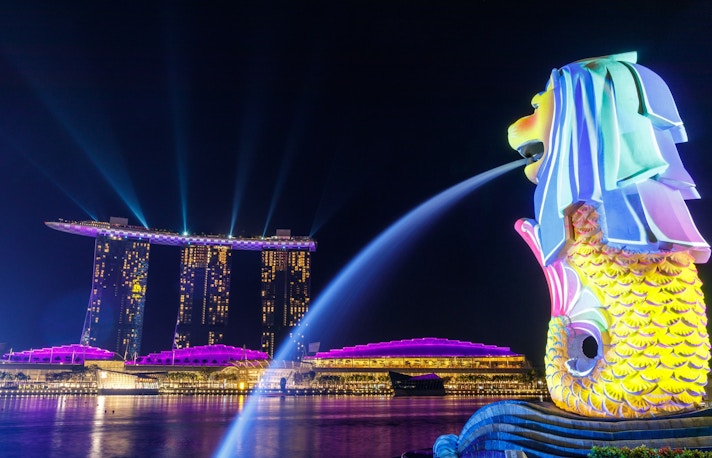 Why You Should Visit 
August is one of the few months of travel where you can avoid the touristy crowd.
The month is leaner as compared to other periods, making budget traveling possible.
You enjoy the rain while sipping your favorite glass of drink at the beaches.
One can easily grab amazing deals on flights, stay, and transportation.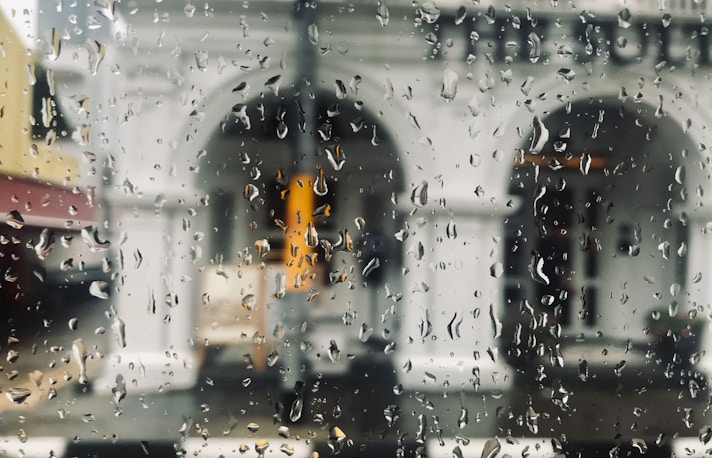 What to Look Out For
Rain would be pretty common during the month of August. Ombrophobic people may not prefer coming altogether.
You would have to reschedule destinations as per your convenience. As it rains, people choose to go for indoor options.
Your daypack may get heavier- as you will have to carry your umbrella, raincoats, and water bottles (please take your own bottle, do not litter).
Overview of Weather in Singapore in August
Singapore is situated near the Equator and experiences vast rainfall, high humidity, and uniformity in temperature throughout the year. The place provides an ideal relaxing vacation in the lap of nature for the sun-lovers. As the temperature remains uniform, it does not make snow in Singapore. 
Average Temperature: 26°C to 33°C
Average Rainfall: 171 mm, 20 rainy days (abundant rainfall)
Average Wind Speeds: 7.9 miles per hour 
Average Daylight Hours: 12.12 hours of daylight
Best Time to Visit Singapore
Best Things to do in Singapore in August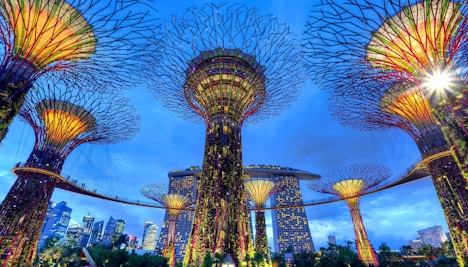 1. Gardens By the Bay
Tourist Hotspot | Gardens
Gardens By the Bay serve as a tourist attraction to many domestic as well as international visitors, providing a wide array of horticultural varieties to them. The garden also provides a fascinating journey of Cloud Forest, Floral Fantasy, Supertree observatory, and flower dome, along with other spots within a single location. Going to "garden city" means you cannot simply leave Gardens by the Bay unvisited.
August Timings: Active Garden and Kingfisher Wetlands - 5.00 AM – 2.00 AM 
Bay East Garden- Open 24 hours every day
from S$20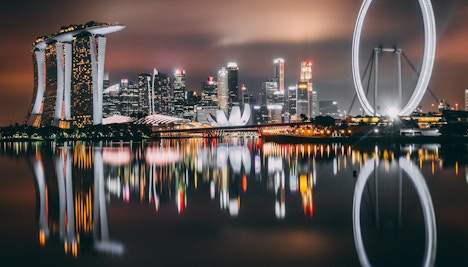 2. Singapore Flyer
City Attraction
A single point of the visit gives you a massive view of the entire Singapore city from a height of 165 meters. If you are lucky enough, you may even get time to spot places like Malaysia or Indonesia on a clear day. The best thing is that you will be able to take 30 minutes to ride in a fully air-conditioned glass capsule giving a panoramic view of the beautiful city and saving yourself from rains outside during August.
August Timings: Thursday to Sunday - 3 PM to 9 PM
from S$33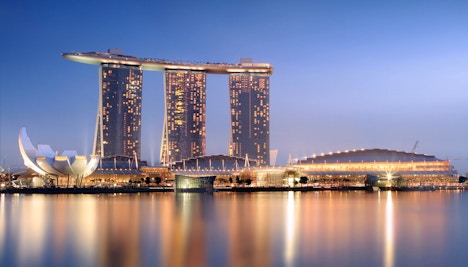 3. Marina Bay Sands
City Views
A treat to luxury lovers, Marina Bay Sand stands tall with the 55-story building offering the mesmerizing sight of Singapore. Considered taller than the world's marvel Eiffel tower, Marina Bay Sands houses the SkyPark and has a wooden observation deck to make the view worthy for all kinds of tourists. The place caters to the city serving it as a financial and civic space, apart from just being an architectural marvel.
August Timings: Monday to Sunday - 11 AM to 9 PM
from S$22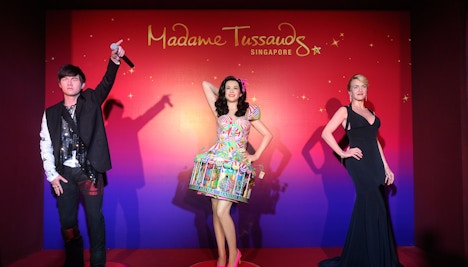 4. Madame Tussauds
Wax Museum
Forget about meeting your favorite stars through their wax statues; the place has much more to offer. Madame Tussauds Singapore provides once in a lifetime experience, where you can enjoy Singapore's glorious history and a 4D Marvel Universe and costume dress-up experience. Situated indoors, you can easily visit the place during the rainiest day of August.
August Timings: Monday to Sunday - 11 AM to 7 PM (closed on Tue and Wed)
from S$30.84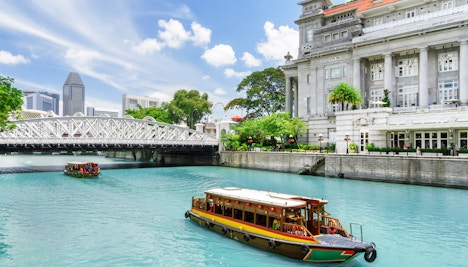 5. Singapore Cruises
Dinner Cruises | Nightlife
Singapore, the travel hub for tourists from countries worldwide, has many cruise options at its disposal. One can delve into the unending options of various cruises the city has to provide- along with seasonal deals, scrumptious meals, and an array of cultural and entertainment programs onboard. If you are done with the city tour, hop on in one of the best options for a fun-filled day and night experience to the surrounding islands of the lion city.


from S$13.59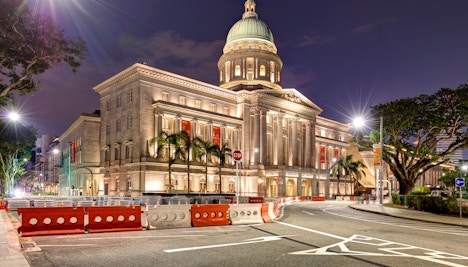 6. National Gallery Singapore
Art Gallery
The National Gallery Singapore, also known as the Southeast Asian art museum, is a heavenly place for kids. You can relieve yourself of any weather conditions and soak yourself and your family in the ocean of immense knowledge that the museum offers. Focusing on inclusivity and intercultural relations, the state-of-the-art gallery has tremendous information about Singapore's geographical and cultural roots and ties with countries worldwide.
August Timings: Daily - 10 AM to 6 PM
from S$14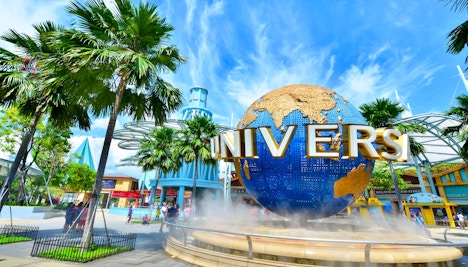 7. Universal Studio
Entertainment | Themepark
Located in the heart of Singapore city, Universal Studio is every movie lover's dream. It is the one and only Universal Studio-themed Park of entire Southeast Asia. The six-themed zones, comprising Hollywood, New York, Sci-fi City, Ancient Egypt, The Lost World, and Far Far Away offers much fun. The place offers some heart-wrecking rides of the world, dining options, retail, and various shows and entertainment. Be it August or December; one cannot miss this place!
August Timings: Thursday Sunday - 2 PM to 8 PM (closed from Monday to Wednesday)
from S$73.20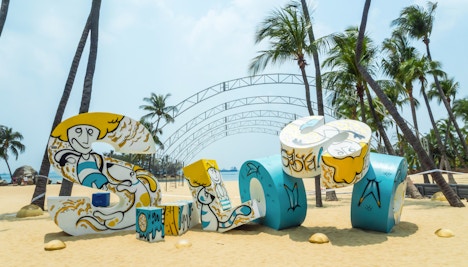 8. Tanjong Beach Club
Nature | Adventure
Tanjong Beach Club is an idyllic location known for its quiet and serene environment, located away from the hustle and bustle of the city. If you plan to go to Singapore in August, what can be more fun than having a beach area with fewer tourists and more pocket-friendly food and drinks options! A night walk on the beach with sights of distant ship lights is something every travel lover would enjoy.
August Timings: Open Daily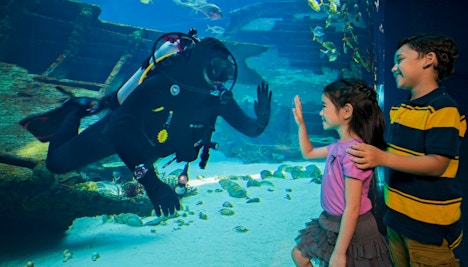 9. South East Asia (S.E.A) Aquarium
Aquarium | Kids-Friendly
Having an entire aquatic habitat right in front of you is nothing but a dream, and S.E.A. Aquarium offers one such fantastic experience. Forget about rainy days or sunny mornings; the aquarium in an indoor location offers one majestic view of 100,000 marine creatures in the 49 aquatic habitats spread across ten zones.
August Timings: Saturday to Tuesday - 10 AM to 5 PM (closed from Wed to Fri)
from S$41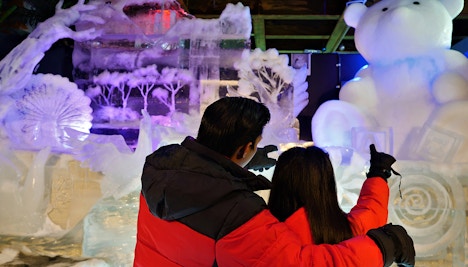 10. Snow City Singapore
Themepark
Have you ever imagined yourself trapped in snow, even in the hot and humid month of August? Well, the city's first indoor Snow City offers one-of-a-kind experiences by bringing snow to the lands of Singapore. Enjoy yourself sliding on a 3-story high slope of 60-meter length, and feel the snowfall with your loved ones. Ice Throne is the real show-stealer at the place.
August Timings: Tuesday To Friday: 10 AM - 5 PM

from S$12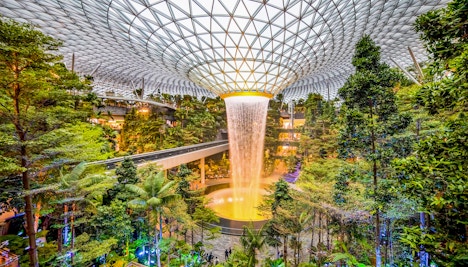 11. Jewel Changi
Themepark | Nature
It is one of the very few places where "nature meets retail." The landmark is located in the central area of Changi airport, the airport base for Singapore. Manulife Sky Nets within the Jewel Changi offers a unique experience of leaping around the giant nets. Mirror Maze, Hedge Maze, Canopy Park, and Bridge are some of the major attractions of the place.
August Timings: open daily from 10 AM to 10 pm. 
from S$12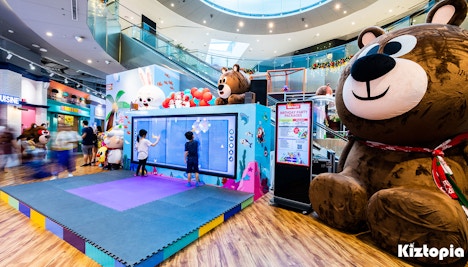 12. Kiztopia
Kids Entertainment
Kiztopia offers a phenomenal experience for your kids to learn through experiences at its indoor playground. The 18000 square feet play area provides numerous rides to your kids and a fun learning experience. You can even surprise your kid by arranging a surprise birthday party at the amazing location.
August Timing: Sunday to Thursday: 10 AM to 8 PM, Friday and Saturday: 10 AM to 10 PM
from S$13
Festivals in Singapore in August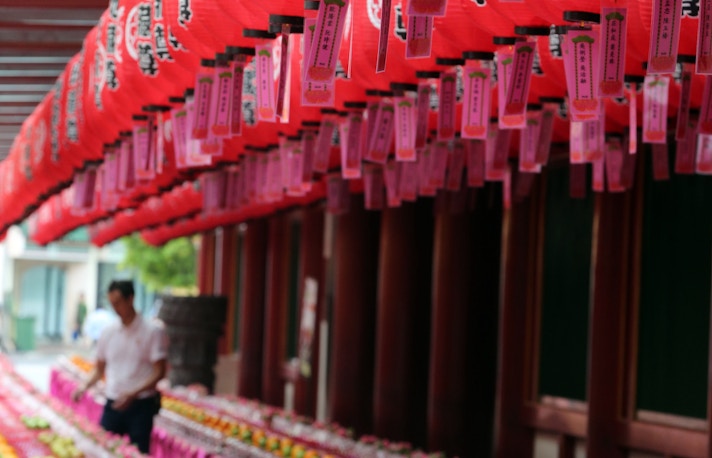 Hungry Ghost Festival
Date: August 12
Venue: Throughout Singapore
The Hungry Ghost festival, finding its root in Buddhist and Taoist cultures, spread wide across Southeast Asia and is celebrated in honor of the deceased people. The people of the city celebrating this festival offer food, money, and entertainment to the departed souls. As per traditions, the souls roam around the earth during this time of the festival, and any tourist visiting Singapore city can participate in the festival.
Know more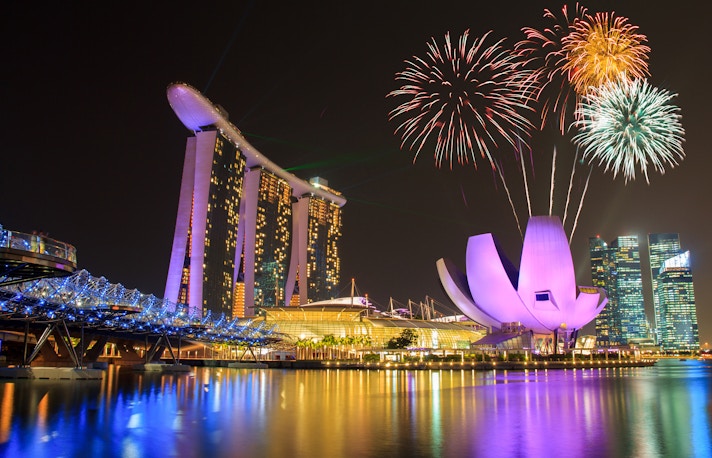 Singapore Night Festival
Date: Two weekends in August
Venue: Bras Basah.Bugis district
The night festival lights up the entire district and fills the crowd with amazement. The area is lit up with every colour, and laser lights take upon the magic and a plethora of cultural and nightlife experiences, bringing the landmarks of Singapore back to prominence during the wee hours of the night.
Know more
Events in Singapore in August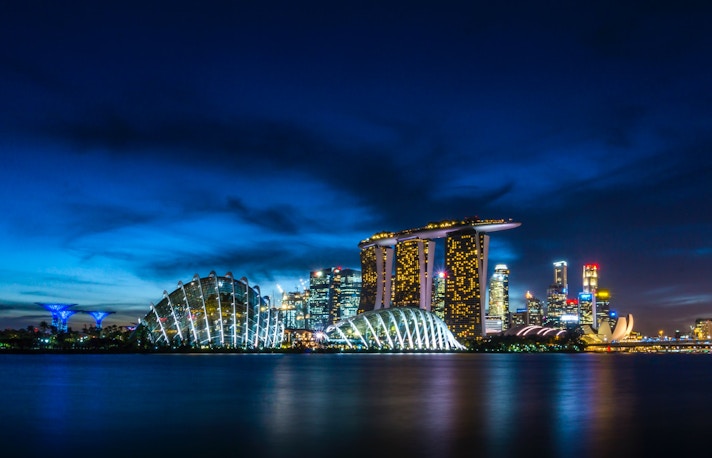 Singapore National Day
Date: August 9
The day is special in the history of Singapore as it celebrates the independence of the island city-state from Malaysia in 1965. The entire city is lit up, and there are gigantic fireworks throughout the country. The celebration takes place in the form of parades, shows, goodies for spectators, and much more. The galleries and museums of the country can be accessed free of cost or at a discounted rate by tourists.
Know more
Great Singapore Sale
Date: During August 
If you are a shopaholic and land in August in Singapore, the place would be a paradise with all the jaw-dropping discounts and offers on clothes, jewelry, accessories, or food. Some of the venues offering a great deal are - ION Orchard, Orchard Central, and Tanglin Mall.
Know more
Know Before You Visit Singapore in August
Travel Essentials
What to Wear
What to Pack
Transport
Stay
Food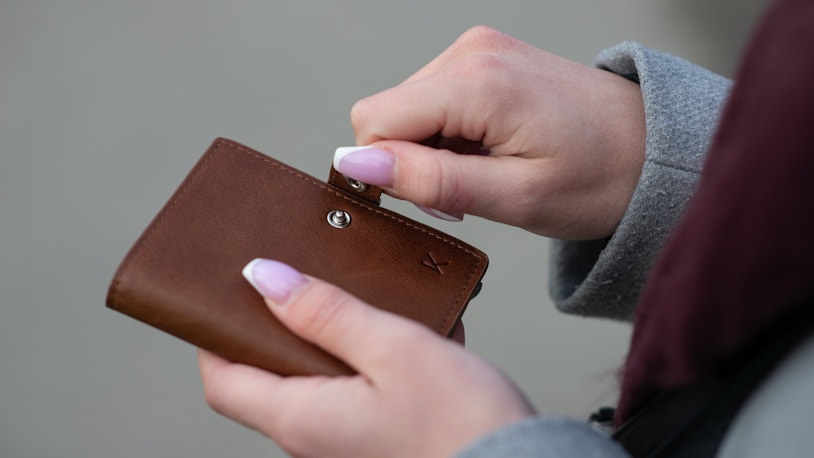 Time Zone: Singapore Standard Time (GMT+8)
Currency: Singapore Dollar | S$ 
Country Code: +65
Emergency Numbers: Dial 999 to request for police, or 995 for ambulance or fire service.
Travel Guide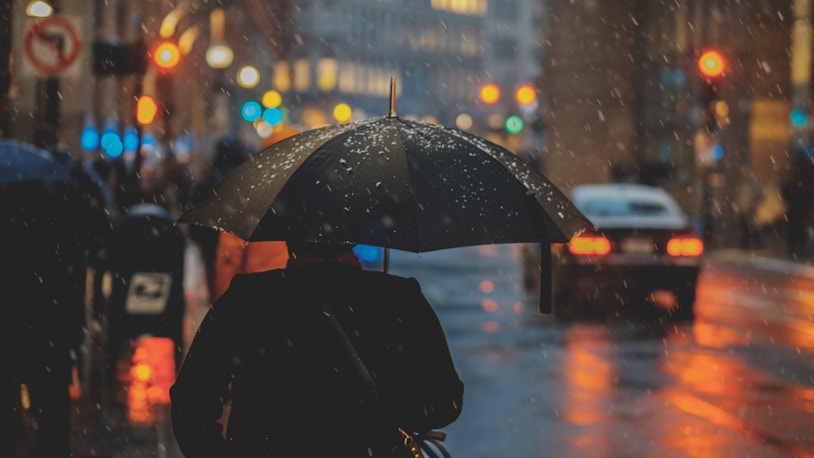 What to wear in Singapore in August
Carry cotton or linen clothing to provide coolness during the heat of August in Singapore.
Prefer shorts or skirts and light-fitted bottoms to beat the summer heat and rainy weather.
Do not forget to carry smart casuals with you. Some restaurants allow entry only in this attire. (Just in case!)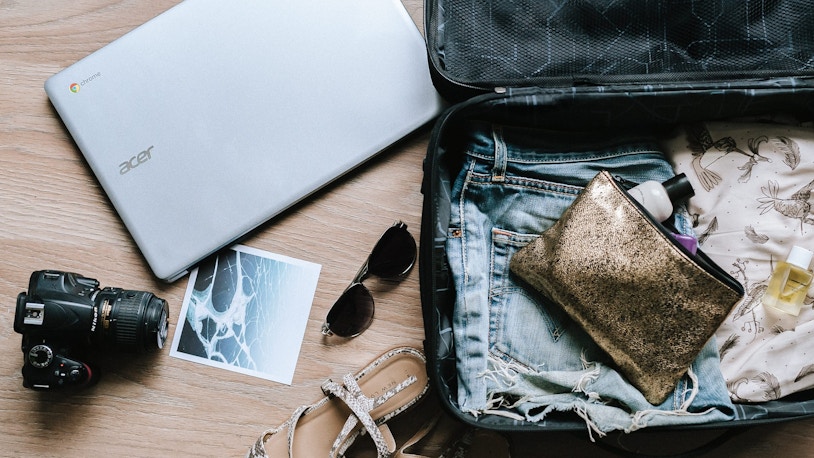 What to Pack in Singapore in August:
Umbrellas are a must to carry by everyone visiting Singapore during August. This will keep you safe even in the rains.
Sunglasses and sunscreens are mandatory to save yourself from the sun's scorching heat.
Types C, G, and M plugs can be used in Singapore.
Carry a daypack or waterproof bag to keep your essentials like bottles, wallets, passports, and other pieces of stuff.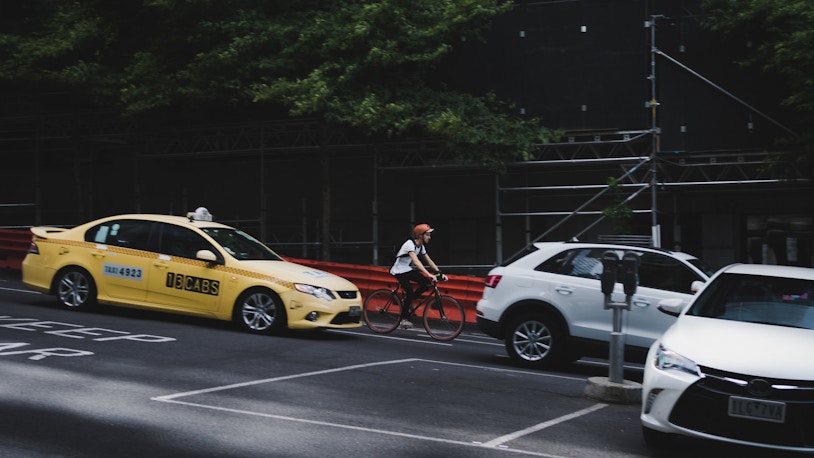 Getting Around Singapore in August
Singapore offers affordable and convenient transport facilities, primarily land-based. Buses, Taxis, Private Hire vehicles, Railways, and Airways, provide major transportation throughout Singapore.
The major bus service providers are Singapore Bus Service (SBS) Transit and Singapore Mass Rapid Transit (SMRT). With over 365 scheduled bus services, the double deck and single deck buses are effective options to hop around the city.
Mass Rapid Transit (MRT) is the backbone of Singapore's transportation network, giving the island country comprehensive coverage. In addition, Light Rail Transit or LRT serves as a feeder to the significant range covered by MRT.
Taxis and private vehicles are the famous options among tourists looking for a comfortable and pocket-friendly journey using ridesharing applications.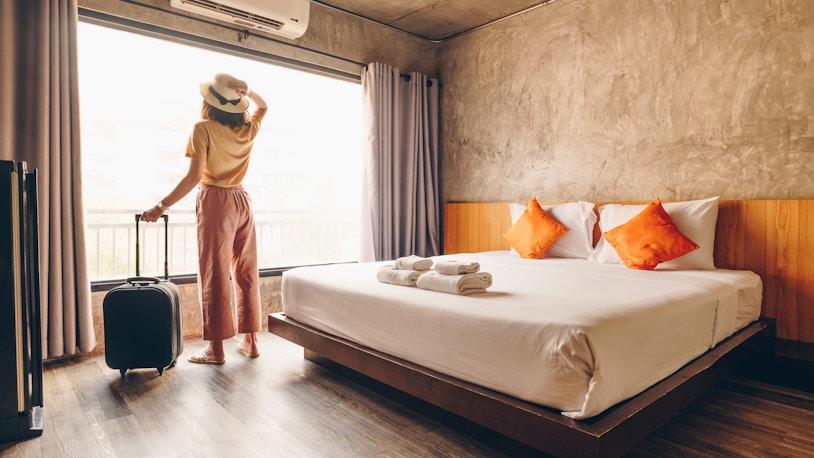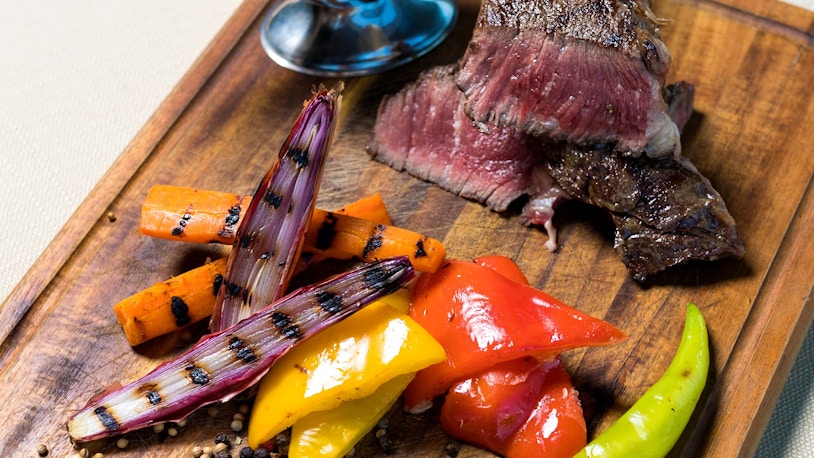 What to eat in Singapore in August
One wouldn't be wrong in saying that they can never have enough of the authentic gastronomic experience with spices, flavors, and traditional dishes blended with the modern taste that the food paradise of Singapore offers. However, you cannot miss out on the following dishes-
Hainanese chicken rice: The traditional and national Singapore dish is made of poached chicken and local rice, accompanied by cucumber and cauliflower garnishing.
Oyster Omelets: Due to the influence of the Hokkien and Teochew people in Singapore, the dish is quite prominent. In these omelets, potato starch is mixed with egg batter and oyster chunks, giving it a thicker shape.
Kaya toast: The jam made of sweet coconut (kaya), butter, and egg is spread across the generously toasted bread.
Explore Singapore Through The Year
Frequently Asked Questions About Visiting Singapore in August
Is August a good time to visit Singapore?
Yes, August is a good time to visit Singapore. Many people find that August is a great time to visit Singapore since the weather is usually warm and sunny. Additionally, August is typically a quieter month in terms of tourism, so visitors may have an easier time exploring the city and its attractions.
What are the best things to do in Singapore in August?
As the place may be rainy at times, you can indulge in indoor activities like opting for a ride in a glass capsule at the Singapore flyer, visiting SEA Aquarium, going to Universal Studios, and much more.


Is Singapore cold in August?
No, Singapore is not cold in August. The temperature in Singapore is usually around 27 degrees Celsius (80 Fahrenheit) in August. However, it can feel cooler in the evenings and early mornings, so you may want to bring a sweater or light jacket. Rain is also common in Singapore during the month of August.
How hot is Singapore in August?
The temperature is quite bearable as average temperature range during August is 26°C to 33°C. 
Can you swim in Singapore in August?
Yes, you can swim in Singapore in August. You can go swimming in Jurong East, Palau Ubin, and other similar places.
Is it sunny in Singapore in August?
Yes, it is sunny in Singapore in August. The average temperatures are around 31 degrees Celsius (88 degrees Fahrenheit), with the occasional thunderstorm. The best time to visit Singapore is during the cooler months of December to February.
What clothes to wear in Singapore in August?
Wear light and comfortable clothes. Prefer cotton or linen clothing material that will help you beat the August sun and humidity.
Is it rainy in Singapore in August?
Yes, it is. Singapore is located in Southeast Asia near the equator, so it experiences a tropical climate with high humidity and rainfall throughout the year. August is one of the wettest months, with an average of 220mm of rainfall. However, the rain usually comes in short bursts, so you can still enjoy your time in Singapore even if it's raining.
Is Singapore expensive to visit?
Singapore is considered one of the most expensive destinations in Southeast Asia. However, August promises you lucrative offers and deals to make your travel cost-effective.
Singapore is considered one of the safest cities in the world. The crime rates are low, and the police system is quite active.
What can I see in Singapore in August?
You can venture out to see Marina Sand Bays, Gardens by the Bay, Singapore Flyer, S.E.A Aquarium, and of course, get yourself clicked at the famous Merlion statue of Singapore.
What are the major events in Singapore in August?
The season of August provides amazing sales by the name of the Great Singapore Sale, where you can buy bags, clothes, footwear, accessories, and jewelry at an affordable rate. 
What is the average temperature in Singapore in August?
The average temperature range during August is 26°C to 33°C.
What are the best things to do with Kids in Singapore in August?
Take your children to the playland paradise of Kiztopia, ethereal Jewel Changi gardens, SEA Aquariums, and much more.
What are the main festivals in Singapore in August?
You would be lucky enough to witness the traditional Hungry Ghost Festival of Singapore in August. Besides, you can also watch National Day celebrations and participate in the crowd.